Egyptian-Indian trade exchange hit record of $7.26 billion in FY 2021-2022: Amb.
27 July 2022 / News / 323 / Fares RAHAHLIA
---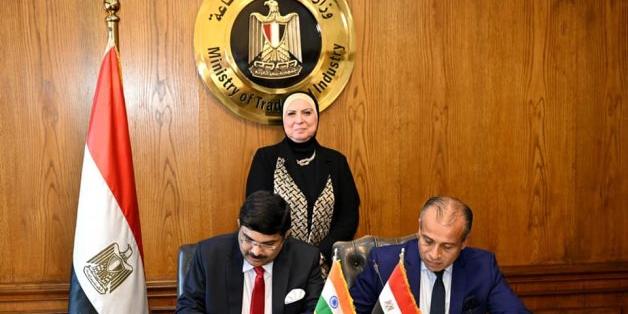 CAIRO – 26 July 2022: Trade exchange between Egypt and India hit a record of $7.26 billion in the fiscal year 2021-2022 up by 75 percent from the previous year, Indian Ambassador to Cairo Ajit Gupte has said.
During the Egyptian-Indian business committee on Tuesday, Gupte said Egypt's exports to India increased by 86 percent over the FY 2021-2022, while Indian exports to Egypt increased by 65 percent.
This is the fifth session of the business committee between Egypt and India held after five years of hiatus since 2016.
During the committee meeting, Gupte said Indian companies look forward to inject additional investments amounting to around $700 billion during the coming few years.
Egypt is one of the most important destinations for Indian investors in the region with the volume of Indian investments in Egypt currently amounting to $3.15 billion, the ambassador noted.
Concluding the meeting, Minister of Trade and Industry Nevine Gamea affirmed Egypt's keenness to enhance bilateral cooperation with India in all fields, especially at the economic, industrial and commercial levels.
Egyptian-Indian partnership has been intensified over the past months with India emerging as one of major wheat supplies to Egypt amid disruption in global wheat supply due to the Russia-Ukraine war.
In 2021, Egypt reportedly relied on Russia and Ukraine for 80 percent of its imported wheat supply. However, the African country was forced to diversify its wheat import sources amid the crisis.
Late in June, Minister of Supply and Internal Trade Ali Moselhi said Egypt has contracted to purchase 180,000 tonnes of wheat from India.
Egypt approved India as a wheat supplier in April few months after the Russia-Ukraine war erupted in February.
---
---