Egypt signs agreement to cooperate in renewable energy projects in number of African countries
Egypt signs agreement to cooperate in renewable energy projects in number of African countries
01 April 2022 / News / 346 / Fares RAHAHLIA
---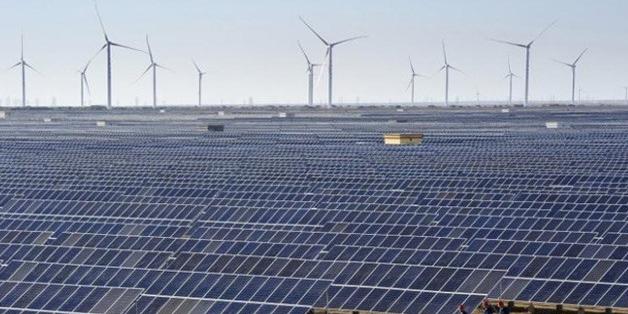 CAIRO - 31 March 2022: Prime Minister Mostafa Madbouli witnessed the signing ceremony of a framework agreement between the Sovereign Fund of Egypt, the Norwegian Investment Fund, and the Norwegian Scatec Company; to cooperate in the development of renewable energy, green hydrogen and green infrastructure projects in a number of African countries.
The agreement was signed by Ayman Soliman, CEO of the Sovereign Fund of Egypt, and Telf Thorlevson, CEO of the Norwegian Investment Fund, and Raymond Carlsen, CEO of the Norwegian company Scatec..
This cooperation comes within the framework of the ties and relations between Egypt and Norway, and in recognition of the importance of sustainable development in combating climate change, especially as Egypt is preparing to host the 27th session of the Conference of the States Parties to the United Nations Framework Convention on Climate Change (COP27) next November.
Under the framework agreement, the "Egyptian Sovereign Fund", the "Norwegian Investment Fund", and the Norwegian "Scatec" company are looking to enhance their joint cooperation to develop green energy, green hydrogen facilities and infrastructure in a number of countries in Africa, including Congo, Tanzania, Ghana, South Sudan, Rwanda, Sierra Leone, Burundi, Djibouti and Uganda in the first phase, with the aim of expanding the scope of cooperation to include other countries in the second phase.
The scope of cooperation includes the implementation, development, financing, construction and operation of green energy, green hydrogen and infrastructure projects in some African countries, and cooperation to promote diversification of energy supplies. This aims to enhance energy security, develop new, sustainable and renewable forms of energy, support access to renewable energy in more accessible ways, enhance technology transfer aimed at sustainable energy production and achieve energy efficiency, enhance capacity building, and facilitate investment in green energy in these countries.
The framework agreement includes the formation of a coordinating committee among the three parties entrusted with identifying opportunities for developing projects in the countries in which development projects are to be established, and studying the projects in preparation for their financing and implementation.
---
---