Egypt main partner to EU, bilateral relations date back to 45 years: Diplomat
13 May 2022 / News / 267 / Fares RAHAHLIA
---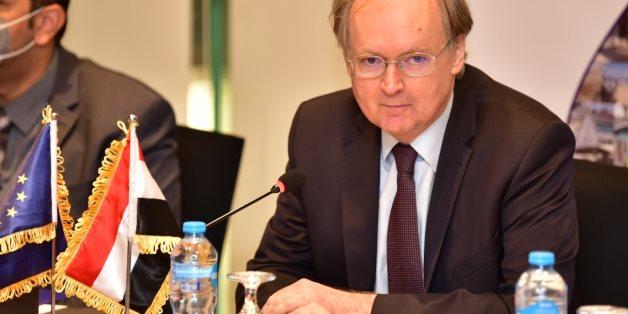 CAIRO - 11 May 2022: "Egypt is a main partner to the EU, lauding relations binding the two sides for 45 years now," said European Union (EU) Ambassador to Egypt Christian Berger at a press conference at the headquarters of the French consulate in Alexandria Wednesday.
The press conference was held by the ambassadors of France, Spain, Germany, Romania and Belgium.
During his remarks, EU Ambassador Christian Berger said the EU marks this year the 50th anniversary of the European-Mediterranean partnership and the 45th anniversary of Egyptian-EU relations.
He reiterated the EU support of Egypt in light of the negative repercussions of Russian military operation in Ukraine on the country, noting that the union allocated 100 million euros to face rising food prices.

He also added that Europe Week will be marked in Alexandria and it will include a visit to a number of projects in the city.
---
---