Nigeria:We're Seeking Reform In Engineering Profession – Chairman, NICE
20 October 2020 / Analysis / 257 / Emerging Africa
---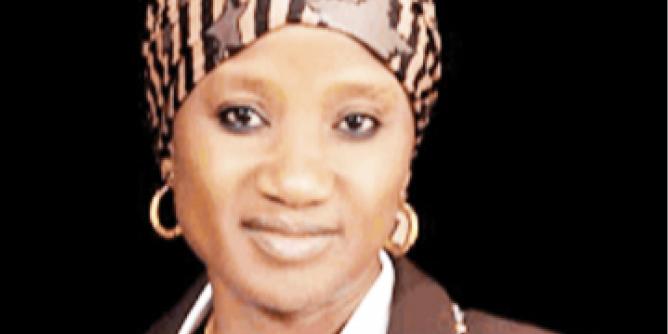 Aishatu Aliyu Umar is the outgoing chairman of the Nigerian Institution of Civil Engineers (NICE). In this interview, Umar speaks on the Institution's quest to reform engineering education and why building collapses persist.
What is your view about reforming engineering education?
Reforming engineering education is all-encompassing and it basically means to make changes in the manner with which the would-be engineer would be trained in the tertiary institutions. These changes would involve key areas such as the quality of teaching and non-teaching staff (technologists), quality of students admitted, state of laboratory/workshop facilities and equipment.
Others will involve the Nature of teaching that will lay more emphasis on reducing excess concentration on theory and then the aspect of funding of Engineering programmes.
How do you intend to drive this aim?
There is no doubt that our engineering training curriculum has to be rejigged to reflect current realities of today. That is because globally, technology moves everything and Nigeria cannot be left behind.
As such, if we must remain competitive in the global market and in the engineering sector, our educational curriculum must be reformed. We intend to drive the quest through advocacy for a shift to use of non-technical professional and leadership components that are equally important to the success of 21st-century engineers.
Also, there will be a need for attitude reorientation. Nigerian engineers must assume leadership positions and not just employees of politicians.
What are the challenges of engineering education?
There are many challenges associated with engineering education in Nigeria. However the major ones include inadequate funding, lack of quality equipment and facilities.
Other factors include curricular that are not in tune with current engineering issues in the country.
We also have the factor that has to do with poor quality of some lecturers, lack of practical exposure and excessive concentration on theories.
The only way like I always say in different fora is to begin to shift to practical exposure and desist from relying heavily on theory.
The problem of building collapse has been on, how can this be addressed?
I think quacks have a major role to play in building collapse and because some of them have not been met with the appropriate punishments, the situation persists. A situation where build is marked to discontinue work, people go ahead to build and at the end, it collapses.
The ugly trend needs to stop and the need to standardize building materials and check the inflow of fake materials is also an area that needs to be looked into because they are some of the key problems involved with building collapse.
Also, defective design, defective construction, use of substandard materials, absence of building planning permit, absence of proper geotechnical analysis.
On the effects, it leads to loss of life and property and huge sum of capital, loss of life and also loss of reputation and integrity leading to psychological trauma
Others are loss of new commissions and contracts, Withdrawal of practicing licenses and loss of materials and capital investments.
The solutions include strict adherence to quality building materials, the right to human resource, the right to design structure as well as popper maintenance culture. Subsequently, the passing and signing of the National Building Code by the president is vital.
How can engineers transform the challenges of the COVID-19 to something innovative?
The isolation generated by the COVID-19 pandemic has forced most of the world's universities to choose remote or virtual classes. In the case of engineering programs and other programs where real practical experiences are required, it has been necessary to resort to increasing simulation or to the development and implementation of remote laboratories.
The scarce infrastructure that exists in remote laboratories will be able to demonstrate learning effectiveness and enhance future developments that validate the training of engineers using this educational tool that makes possible the technological advances of the 21st century and thus generate a permanent change in the global educational paradigm.
Do you have collaborations to boost professionalism?
Yes. We have met and interacted with stakeholders in government and private sector in the engineering sector to see how we can integrate ideas to boost our penetration. On the government side, the discussions are on how to involve civil engineers more in government policies especially as it concerns the building sector.
We are also expanding our partnership with International counterparts. Thai even led to our professional body being accepted into the World Council of Civil Engineers at the last World Council of Civil Engineers (WCCE) convention at Lisbon in September 2019.
We have also signed MOU's with Institutions of civil engineers in UK, Ghana Russia among others.
What are your achievements as the chairman of NICE?
I can say it's in the area of capacity building for our members and boosting penetration and acceptability of our Institution as I stated earlier especially at the global stage.
Secondly, our corporate social responsibility of rewarding best graduating engineering students in tertiary Institutions is gathering momentum. Only recently have we awarded scholarships to best graduating students in engineering at the Nile University here in Abuja.
Then to our national headquarters, I can gladly say that I am in the process of acquiring a landed property in Abuja that will serve as the pride of our Institution and we are soliciting for support to make this a reality.
---
source: dailytrust.com.ng
---