Tunisia: OST Jobfair
Agenda / 510 / Nessrine

26 March 2021 17h27 26 March 2021 17h28 | Virtuel
---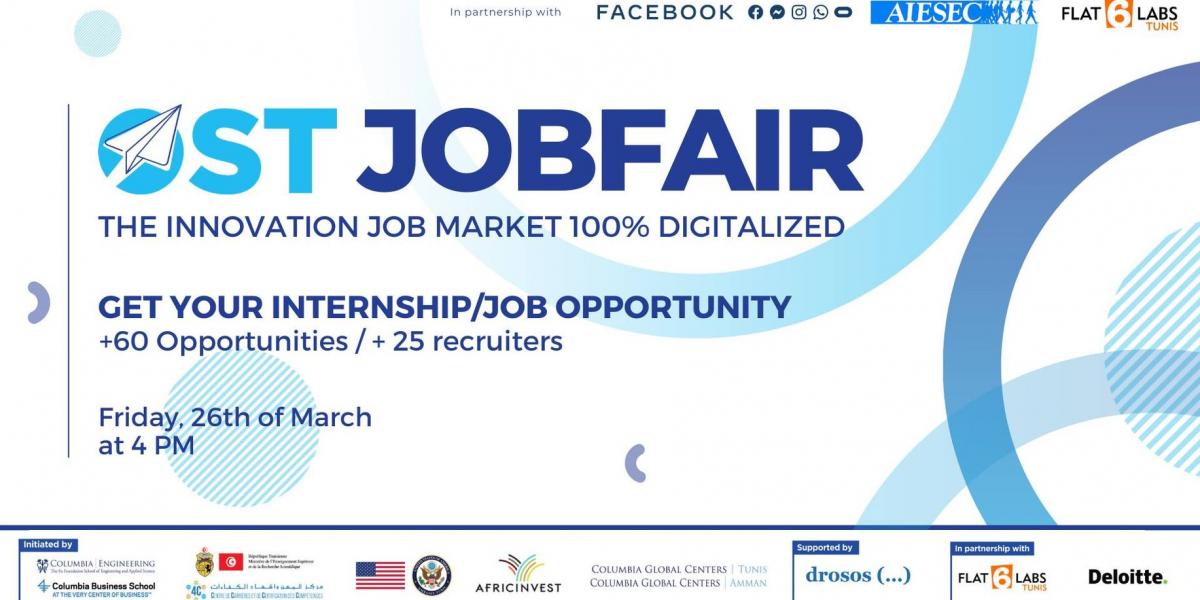 OST Jobfair is a matchmaking hub gathering multi-disciplinary job and internship seekers with the best Startups/Companies from the innovation ecosystem.
More than 25 innovative structures are hiring and more than 60 job/internship opportunities are available!
Are you looking for an internship or a job?
Join us on Friday 26th of March at Fabskill starting from 4 PM
HOW TO REGISTER?
---
---