Tunisia:28th Africa-France Summit, June 4-6 in Bordeaux
Agenda / 423 / ABI 1

04 June 2020 05h29 06 June 2020 05h29 | Bordeaux (France)
---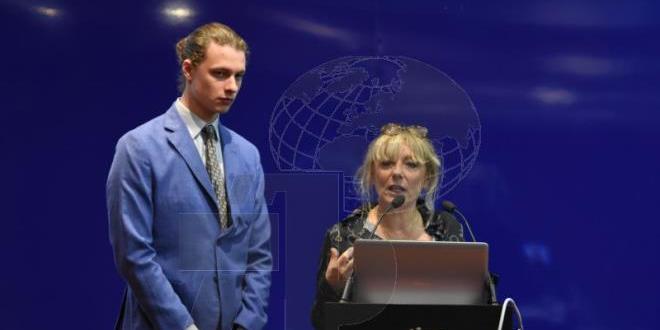 The 28th Africa-France Summit will be organised on June 4-6 in Bordeaux (France), said Friday in Tunis, representative of the Global Communication Advisory Firm Richard Attias & Associates organiser of the event Florence Bonetti
The summit will bring together about 54 African Heads of State and all African and French stakeholders with projects and solutions to build sustainable cities and territories and meet the challenges of high urbanization expected in Africa in the coming decades, Bonetti added during a presentation meeting of the summit held at the UTICA headquarters.
The summit which will be attended by around 500 African companies and 2.000 French and international journalists, will provide an excellent opportunity to share successful experiences and build future success of French and African cities, she indicated.
On the fringes of this international event, a trade fair called the "City of Solutions" will be organised, bringing together for the first time, economic actors, civil society and political authorities whose common goal is to invest in sustainable cities and territories of tomorrow.
According to Bonetti, the "City of Solutions" will be organised on the following seven thematic districts: Accessing basic services (security, resources, renewable energy, etc.), feeding cities (agriculture, agro-food, trade, etc.), moving around in the city (transport infrastructure, sustainable tourism, etc.), living in the city (housing, health, education, etc.), connecting the city (innovation, digital), developing and beautifying the city (architecture, construction, building, etc.) and financing and structuring projects (donors, banks, investment funds, etc.).
About 1,000 African entrepreneurs, selected according to well-defined criteria, will be invited to participate in the event and their participation will be paid for by the French State, she specified.
Tunisian Confederation of Industry, Trade and Handicrafts (UTICA) Vice-President Hichem Elloumi stressed on this occasion, the importance of this event for Tunisian enterprises, especially "the City of Solutions," adding that industrialists are, today, directly involved in the new environmental requirements such as the carbon balance sheet, energy efficiency and renewable energy. These requirements have become unavoidable on the international markets.
Elloumi highlighted the need to ensure the success of the participation of Tunisian economic operators in this summit, specifying that this participation is organised by the Tunisian-French Chamber of Commerce and Industry (CTFCI) and the UTICA.
---
---