Nigeria:FirstBank Hosts SME Webinar
Agenda / 323 / Emerging Africa

10 November 2020 18h30 | via Zoom
---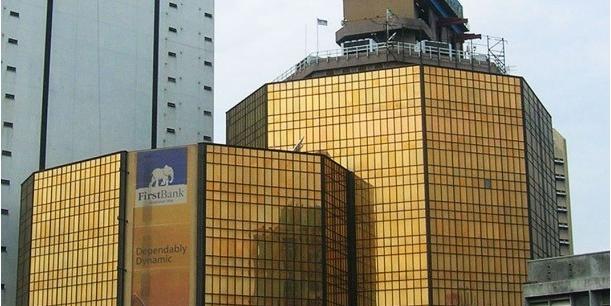 First Bank of Nigeria Limited (FirstBank), one of the largest banks in the country and a leading financial inclusion services provider, will host a webinar on Tuesday, November 10, 2020 to support the efforts of small and medium-scale enterprises in rebuilding back in the aftermath of the COVID-19 pandemic.
According to a statement sent to Financial Nigeria by FirstBank, the webinar will hold at 10am via Zoom with the theme, "Rebuilding Your Business." The event is organised in collaboration with FBN Insurance Brokers and FBNQuest, all of which are subsidiaries of FBN Holdings Plc.
FirstBank, with over 15 million customers, said it has held several SME events since the beginning of the year. The bank had an SME Business Clinic train that moved from Lagos to Abuja and then to Port-Harcourt in February. With the onset of the coronavirus pandemic in Nigeria, FirstBank moved the events to virtual platforms to adhere to COVID-19 physical distancing protocols to curb the spread of the disease. Apart from the SME Business Clinic, the bank also organised the SME Connect webinar focused on promoting the growth of the education sector.
According to the bank, the upcoming SME Webinar is designed to empower the participants and provide them ways to access opportunities such as business financing, advisory and wealth preservation. FirstBank said these opportunities are essential for businesses in their post-COVID-19 recovery efforts and their continued contribution to national development.
"At FirstBank, we identify with the indelible roles played by SMEs towards the continued growth of the Nigerian economy. Without a doubt, they remain the engine of not just our economy but also the global economy," Gbenga Shobo, Deputy Managing Director of FirstBank, said, while also inviting business owners to participate in the event.
According to the statement signed by Folake Ani-Mumuney, FirstBank's Group Head, Marketing & Corporate Communications, discussants at the online event will include Tunde Owolabi, FirstBank's Group Executive, Retail Banking (Lagos & West); Olumide Ibidapo, MD/CEO of FBN Insurance Brokers; and Ijeoma Agboti, Managing Director of FBNQuest Funds.
As part of its COVID-19 response to support businesses in tackling the economic shocks of the pandemic, FirstBank partnered with the Lagos State Employment Trust Fund (LSETF) in September in a matching fund scheme aimed at providing funding to low-cost private schools at attractive interest rates. Under the scheme, participating schools can have access to up to N5 million loans as well as capacity development, as well as business and financial advisory.
Interested participants are advised to register for the SME Webinar at this
link
.
Founded in 1894, FirstBank has over 750 business locations and over 76,000 Banking Agents across Nigeria. The bank has subsidiaries in other African countries, including Ghana, The Gambia and Senegal. It also has subsidiaries in London and Paris, and a Representative Office in Beijing. Last December, FirstBank won the awards for "Fastest Growing Retail Bank" and "Best Mobile Banking App" by Global Business Outlook, a UK-based publication.
---
source: financialnigeria.com
---