Algeria : Algeria WorkLinks | Algeria's First Virtual Career Fair
Agenda / 350 / Abdou klache

19 January 2021 17h12 20 January 2021 17h12 | Online
---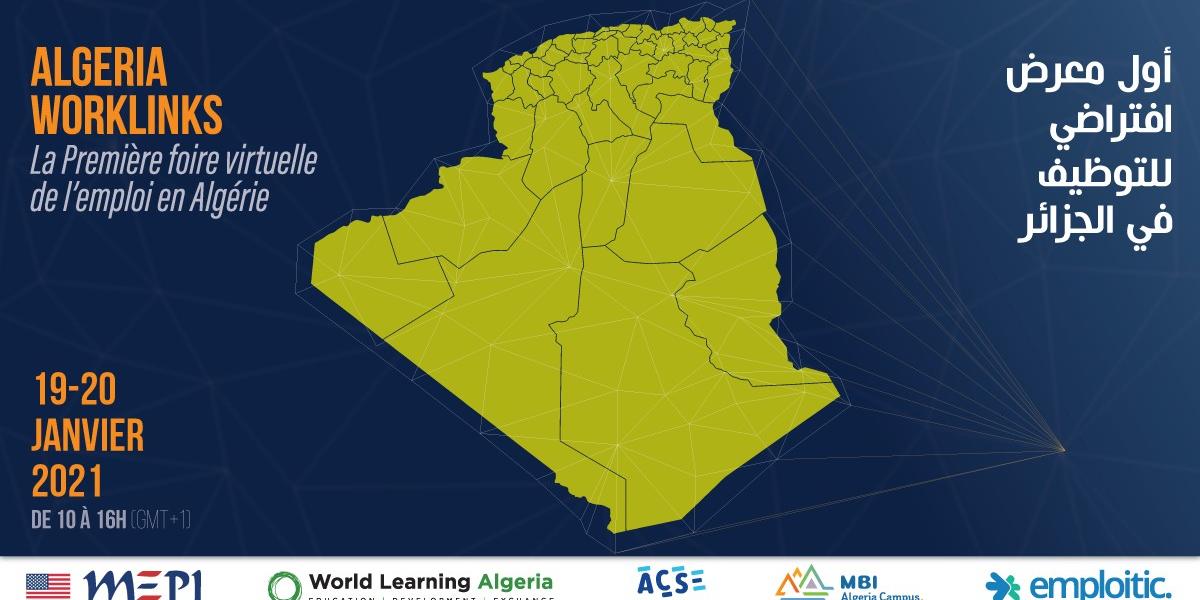 Are you a job seeker looking to launch your professional career?
Mark the date!
We are organizing "Algeria WorkLinks": the 1st Virtual Job Fair in Algeria, on January 19 and 20, 2021.
How does it work?
Like any physical job fair, Algeria WorkLinks allows you to meet different employers on their booths, find out about companies and their job offers and possibly submit your CV to get an online job interview and potentially a job.
Prepare your CV and be ready to showcase your talents and impress employers.
We will soon communicate the modalities of participation and tips to find a job.
This event is organized by World Learning in collaboration with the Algerian Center for Social Entrepreneurship in Algiers and the MBI le Campus Sétif and in partnership with Emploitic and is part of the "Algeria Employment & Entrepreneurship Project", a project funded by the Middle East Partnership Initiative MEPI. See less
---
---