Tunisia to accommodate 11 cruises in 2020
15 March 2020 / News / 202 / ABI 1
---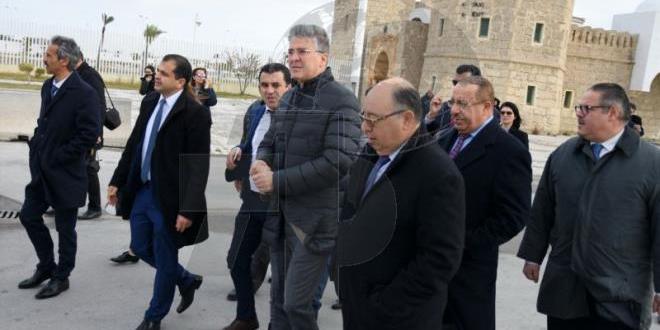 Minister of Tourism and Handicraft Mohamed Ali Toumi announced on Monday the return of cruises this year, noting that the Goulette port will accommodate 11 cruises with 9.300 cruise passengers abroad.
The minister conducted a visit to the tourist village at the Gouletter port and indicated that the first cruise will arrive to Tunisia on April 4, with 600 tourists, most of them are Germans.
Toumi further highlighted the importance of the return of cruises for the tourism sector, given the expected impact on the handicraft sector, especially as the average expenses of a cruise passenger is estimated at €200/day.
In a statement to TAP, Director General of the Goulette Shipping Cruise Wissem Bouchnak affirmed that the logistical, safety, environmental and health preparations for hosting these cruises are on track in coordination with the Transport Ministry's Office of Merchant Navy and Ports and the Tourism Ministry.
The coordination is also ongoing with the Health Ministry to set up thermal cameras destined to assess the passengers' body temperatures to avoid the coronavirus.
Tunisia had accommodated only one cruise in 2019, a first since the March 2015 terrorist attack at the Bardo museum.
In 2010, revenues from cruises have reached €4million.
---
---