Tunisia:Start-up, best champion project in enabling environment at WSIS prizes 2020
14 September 2020 / News / 90 / ABI 1
---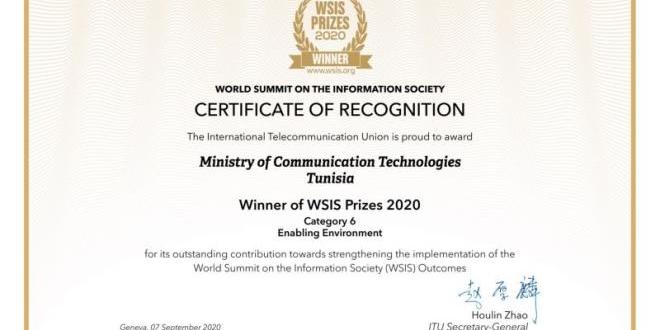 Start-up Tunisia has been among five champion projects in enabling environment rewarded at the World Summit on the Information Society (WSIS 2020) held online by the International Telecommunications Union.
The Department of Communication Technologies and Digital Transition said in a statement Monday Minister Mohamed Fadhel Kraiem took the opportunity to stress the importance of this programme in creating an approrpriate environment to promote innovation and encourage entrepreneurship in Tunisia.
"Through this programme, Tunisia is working to become a hub of start-ups in Africa and the world and is working with the Smart Africa Network to implement the recommendations of the master plan for start-ups and to share its experience in this field with the rest of African countries," he noted.
The Start-up Tunisia programme has helped foster an economic momentum in Tunisia, through granting 300 labels for start-ups.
---
---