Tunisia:Payment institutions to start operating soon (BCT Governor)
23 February 2020 / News / 478 / ABI 1
---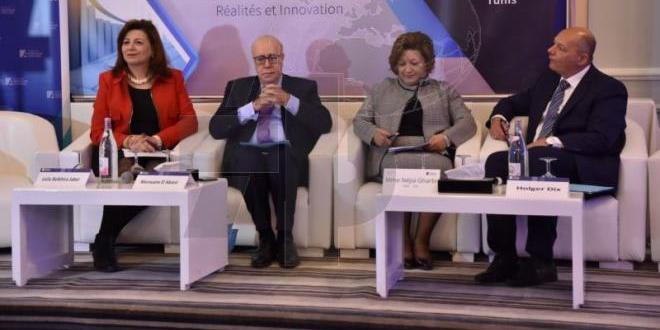 Two or three payment institutions will start operating in this area in the coming days after obtaining the authorisation of the Central Bank of Tunisia (BCT), announced its Governor Marouane Abassi on Tuesday.
These payment institutions are among several companies that have filed applications with the BCT. They will enable people who were excluded from the banking system to access financial services, he explained in a statement on the sidelines of a conference "on Financial Inclusion: Issues and Challenges of Digital Transformation".
These institutions will constitute a strategic tool in absorbing cash from the informal sector and encouraging the actors of this sector to integrate into the circuits of the formal economy. They will offer their services virtually free of financial charges and will maintain relations with the banking sector, according to Abassi.
Referring to financial inclusion, Abassi said there are many disparities, especially by gender, pointing out that 51% of Tunisian women are clients of a formal institution, compared to 71% of men.
Only 6% of Tunisian women are active clients of formal institutions (at least 3 transactions per month on an account), compared to 12% of men.
He added that while 21% of men used a means of payment other than cash at least once a month, this figure is only 13% for women.
By type of financial institution, 43% of men are bank customers and 35% are Post Office customers, while women are mainly Post Office customers (30%), while 23% are bank customers.
Women have a lower level of financial knowledge than men, with an average score of 2.9/7 in the test compared to 3.3 for men.
Overall, Tunisians, whatever their socio-demographic profile, face the same barriers to financial inclusion, namely consumer information and protection, cost, mismatch between supply and demand, and lack of financial literacy, he said.
By gender, lack of financial literacy is a greater barrier for women.
Managers of micro-enterprises face the same barriers, regardless of their gender. However, women managers have a poorer perception of the adequacy of supply and demand, consumer information and protection, and a lower level of financial literacy, the Governor noted.
For her part, Leila Belkhiria Jaber, president of the National Chamber of Women Entrepreneurs (French:CNFCE) which organised the conference, emphasised the discrepancy between the financial offer and the requirements of women's entrepreneurship.
She referred to the guarantees required of women when the majority of them do not own land in order to provide the required security, in addition to the slowness of the procedures and the high interest rate.
According to a study conducted by the CNFCE and the International Labour Organisation (ILO), financial institutions do not have a gender approach to access to finance and treat all clients equally, she said.
She added that 64% of the women entrepreneurs surveyed consider financing to be a major issue when setting up a business.
---
---