Tunisia:Ministry of Agriculture, seven municipalities ink cooperation agreement to implement PACTE
Tunisia:Ministry of Agriculture, seven municipalities ink cooperation agreement to implement PACTE
26 October 2020 / News / 222 / Emerging Africa
---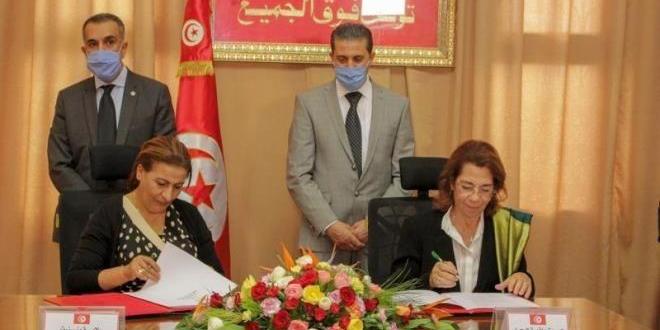 A cooperation agreement was inked Friday by the Directorate General of Farmland Rehabilitation and Preservation coming under the ministry of Agriculture, Water Resources and Fisheries and seven municipalities in the governorates of Bizerte, Siliana, El Kef, Kairouan and Sidi Bouzid.
The agreement provides for implementing the
Programme for Adaptation to Climate Change of Tunisia's Rural Territories (PACTE). Signatory municipalities are
Sidi Morched (southern Silana), Ghzela (governorate of Bizerte), Aâla (governorate of Kairouan), Ksour (governorate of El Kef), Regeb and Sebbala (governorate of Sidi Bouzid).
The programme is funded by the French Development Agency (AFD), with the support of
French Fund for Global Environment. It is designed to foster sustainable development in rural areas and carry out integrated projects of natural resources management.
The signing ceremony was attended by Minister of Agriculture, Water Resources and Fisheries
Akissa Bahri and Minister of Environment and Local Affairs Mustapha Aroui, in the presence of local
commissioners for agriculture and the AFD representative , the Ministry of Agricuture said on Friday
.
Bahri said the agreement is aimed to ensure the efficient management of vulnerable natural resources ( water, soil and forests) and set procedures in place to contribute to adaptation to climate change and sustainable economic, environmental and social development in rural areas. The aim is also to put in place mechanisms of good governance to secure a better management of local development.
---
---