Tunisia:Labelled startups generate cumulative turnover of 66 Million dinars in 2019 (Report)
Tunisia:Labelled startups generate cumulative turnover of 66 Million dinars in 2019 (Report)
05 October 2020 / News / 59 / ABI 1
---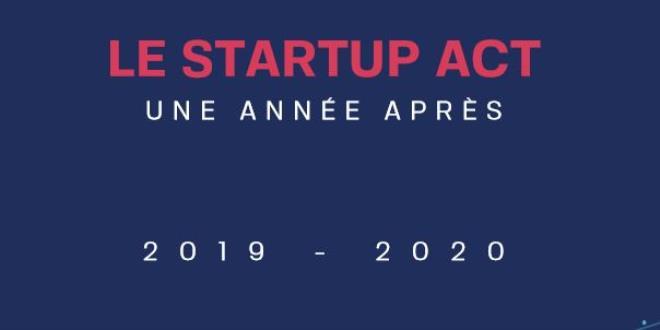 Labeled startups generated a cumulative turnover of 66 million dinars in 2019, 72% of which carried out on the Tunisian market, the "Annual Report of the Startup Act in Tunisia 2019-2020" revealed.
Out of 416 applications submitted, 248 labels have been awarded, representing an acceptance rate of 70%, according to this activity report which traces the main highlights and key indicators relating to the activity of the Startup Act during the period from April 2019 to April 2020.
More than a third of these startups (38%) did not achieve a turnover in 2019, while about a third (32%) achieved a turnover of less than 100 thousand dinars.
The 248 labeled startups employ 2,829 people in cumulative until April 2020, including the founders, with an average of 11 people per startup.
One third of these jobs were created during the first year of the startup and 4 out of 10 jobs in the startups labeled are declared as female workforce.
Indeed, the Startup Label is a label of merit granted to any company under Tunisian law that meets the criteria for labeling.
// Geographical distribution and sectors of activity
The population of labeled startups is, on average, 2.5 years old and 75% of the total are less than 3 years old.
The geographical distribution shows that three quarters of labeled startups are concentrated in Greater Tunis (75.4%), the East Central (10.5%), North (5.2%), South East (3.7%), North East (2%), Central West (2%) and South East (1.2%).
They cover a broad spectrum of business sectors, the top 3 sectors (Business Software and Services, Marketplace, EdTech) represent more than a third of the population analyzed and the top 10 sectors account for 85% of the total number of labeled start-ups.
These are Business Software and Services (12.1%), Marketplace (10.9%), EdTech (10.9%), Fintech (9.7%), Creative Industries (8.9%) and Health Tech (8.9%), Internet of Things (7.7%), Artificial Intelligence (6.9%) ...
About twenty of the labeled Startups are international. The report defines an international startup as a Tunisian startup that has set up subsidiaries abroad or a foreign startup that has opened a subsidiary in Tunisia.
There are six Tunisian startups with an international presence and have eight subsidiaries abroad, half of which are in Europe (50%), and the rest divided between the MENA region (25%) and Africa (25%).
// Profile and level of the founders
The profile of the founders analysed (549 people) reveals that 52.3% of them are between 20 and 34 years old, 43.4% between 35 and 49 years old, 3.6% are between 50 and 65 years old and 0.7% are over 65 years old.
In terms of education level, they are relatively well educated with more than 70% having a BAC+5 university level and above. Besides, almost 9% of the founders hold a PhD, 1.1% have only the bachelor's degree, while 0.6% declare themselves to be self-taught.
The majority of the founders of labeled startups are experienced with nearly 70% having more than five years of experience, 24% have between one and five years of experience and only 6% of the founders of labeled startups are students or recent graduates.
In Tunisia, women start-ups are beginning to gain ground but remain a minority. On average, a quarter of the workforce (28%) is made up of mixed teams (men and women).
On the other hand, 4% of the startups were founded exclusively by women (62% of which are individual founders) and 68% exclusively by men (15% of which are solo founders).
This shows that the relative share of individual enterprises created by women is 4 times higher than in the case of individual enterprises created by men (15%).
// Fundraising and sources of financing
The 70 fund-raising operations carried out in 2019 in Tunisia were mainly made on early-stage startups. 64 of these operations (92%) were made for amounts less than 1 MD.
The founders of startups in Tunisia today rely mainly on their personal savings or family support to finance the capital of their companies.
Indeed, the path of financing by business angels, widely adopted by early-stage startups in other markets, concerns only 11% of the structures studied.
---
---