Tunisia:German companies dissatisfied with quality of Tunisian port services (AHK survey)
09 November 2020 / News / 320 / Emerging Africa
---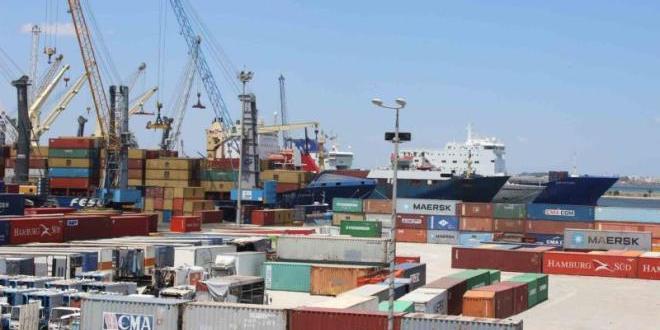 More than half of the companies polled in a survey conducted by the Tunisian-German Chamber of Industry and Commerce (AHK) among a selection of its member companies based in Germany and Tunisia on the port and logistics sector in Tunisia consider that the Tunisian maritime service has deteriorated remarkably.
These companies have above all denounced the lack of punctuality and the unreliability of Tunisian maritime services.
84% of the companies have encountered, on several occasions (more than 5 times in 2020), difficulties due to the lack of punctuality.
Moreover, about 70% of the member companies claim to have recorded production losses due to delays or cancellations of freight ferries.
These repetitive delays in turn create delivery delays for the companies, resulting in contractual penalties.
According to the same source, 2/3 of member companies have had to resort to additional costs due to ferry delays or cancellations (overtime, extra shifts, evening shifts, etc.);
Even worse, more than half of the companies are obliged to resort to air freight in order to make up for these production delays caused by the late arrival of cargo ships, which imposes considerable additional costs on them that are moreover not recoverable from customers.
However, the survey also showed that the quality of the maritime service plays a decisive role in the choice of location for the companies' production sites.
Indeed, the importance of good port infrastructure for nearshoring and the attractiveness of Tunisia was underlined by 96% of the companies questioned.
Most of these companies are essentially looking for a link with Europe (Genoa and Marseille being the 2 most popular destinations).
126 member companies responded to this survey which is part of the "AHK World Business Outlook" carried out by the worldwide network of AHKs.
The Tunisian-German Chamber of Industry and Commerce (AHK Tunisia) is part of the worldwide network of German Chambers of Commerce abroad (AHK) with 140 sites in 92 countries.
Based on a resolution of the German Bundestag, the AHKs are supported by the German Ministry of Economics and Energy (BMWI) in coordination with the Association of German Chambers of Industry and Commerce (DIHK).
---
---