Tunisia: Call for creating Japanese training centre for Tunisian and African experts
04 March 2021 / News / 100 / Nessrine
---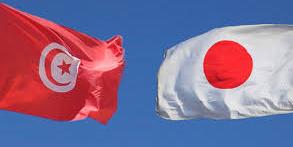 Minister of Public Works, Housing and of Infrastructure Kamel Doukh called for creating in Tunis a Japanese training center specialised in infrastructure.
The centre will be intended for Tunisian and African experts and technicians, he added.
It will provide quality training for Tunisian and African executives, the minister pointed out at a Tunisian-Japanese meeting by VTC on the theme ''Quality Infrastructure" held Wednesday.
"Tunisia is seeking to boost cooperation with Japan as part of training Tunisian executives in the areas of infrastructure, maintenance as well as funding projects," the minister pointed out. He referred to the projects of Rades / La Goulette Bridge, the Trans-Maghreb Gabes / Medenine highway and the protection of the West Tunis city against floods.
The Tunisian government considers public private partnership (PPP) as an effective way to launch major projects, given Tunisia's strategic position allowing it to easily access several markets in Africa, the minister further indicated.
The volume of trade between the two countries will help consolidate infrastructure projects carried out under the PPP.
Japanese Parliamentary Vice-Minister of Economy, Trade and Industry Iwai Shigeki reminded that this webinar is part of the preparations ahead of the 8th meeting of the Tokyo International Conference on African Development (TICAD 8) to be hosted by Tunisia in 2022.
The goal is to promote partnership between Japanese and Tunisian institutions as well as companies active in the field of infrastructure. This could be achieved through the implementation of promising projects which will further strengthen bilateral economic cooperation as well as public / private partnership, he pointed out.
Director-General of Logistics and Multimodal Transport at the Transport Ministry Wissem Gaida Mahjoub expressed Tunisia's willingness to work with Japanese investors as part of partnership and offer them all necessary support to carry out logistics zone projects.
"Our goal will be to provide our Japanese partners a favorable business environment for the development of logistics activities," Mahjoub indicated.
Tunisia is working to develop cooperation with Japan in the field of logistics, through a political support so that the country would serve as an excellent logistics hub in the Mediterranean for Japanese trade with Europe and Africa, he added.
We are also seeking to establish win-win partnerships and create tailor-made logistics solutions that meet the needs of economic players in both countries.
During the webinar, representatives of the Transport Ministry, the Ministry of Public Works, Housing and Infrastructure presented ongoing projects as well as other ones needing donors for funding within the framework of the PPP in the road, maritime, air and regional planning fields…
---
---