Tunisia:Budget financing, BCT Governor insists on need to ensure financial balances
09 November 2020 / News / 321 / Emerging Africa
---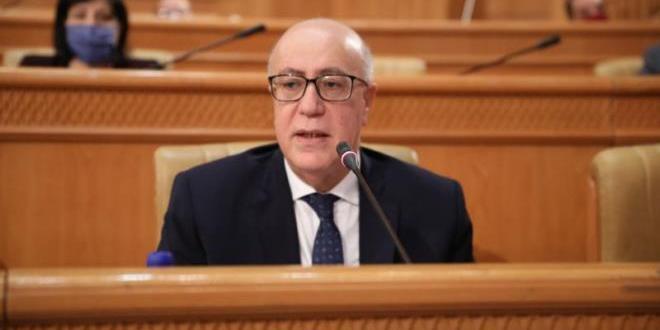 Governor of the Central Bank of Tunisia Marouane El Abassi told the Parliament Thursday the BCT sees no problem in financing the supplementary finance law for 2020, in acceptable proportions that preserve the major financial balances of the state.
In his response to MPs, the governor said the BCT must be vigilant about the evolution of inflation and financial balances.
He highlighted the importance of implementing structural reforms and finding permanent and non-cyclical solutions for economic and financial policies, taking into account economic, political and social aspects.
El Abassi also said the BCT always works with government parties, including the Ministry of Finance, stressing the need for joint efforts to boost investment and create wealth.
The governor further stated that "at the BCT, we are politically neutral and that is why we have succeeded".
He said "the independence of the BCT does not prevent it from assuming its responsibilities and taking the necessary decisions".
El Abassi noted that the BCT maintains a daily dialogue with the Ministry of Finance, pointing to the need for coordination between the country's economic and monetary policies.
He also criticised the lack of sectoral policies and the governmental and political instability that has so far hindered the achievement of the expected objectives of wealth creation and investment.
He emphasised the need to adopt clear policies in favor of the different strategic sectors, such as the agricultural sector.
Commenting on the interventions of MPs on the influence of high interest rates on investment, he said "the problem is essentially related to the business climate.
Even when the interest rate was around 3%, the investment rate was low, which proves that the problem is essentially related to confidence.
The governor also announced that the Tunisian Financial Analysis Committee (CTAF) report for the years 2018 and 2019 will be ready next week, adding the BCT has not published these reports since 2017, since Tunisia was included in the EU's gray list.
"The situation is difficult and delicate but we must remain optimistic, while tackling the real problems", he said in conclusion.
---
---