Tunis:PM submits notifications of agreements for 9 women's projects worth 176 thousand dinars
Tunis:PM submits notifications of agreements for 9 women's projects worth 176 thousand dinars
15 March 2020 / News / 265 / ABI 1
---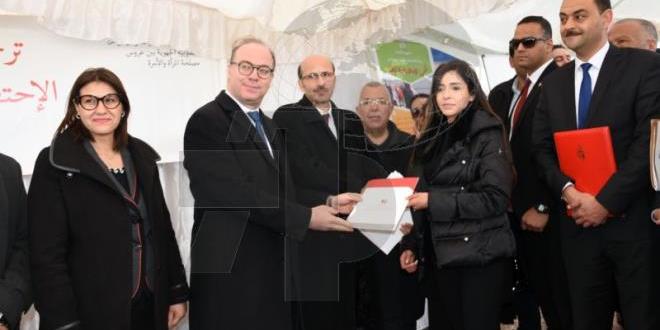 During a visit on Sunday to the Borj Souk Khelidia region (Ben Arous governorate) on the celebration of the International Women's Day, Prime Minister Elyes Fakhfakh handed over the notifications of agreements for the benefit of 9 women's projects for an investment worth 176 thousand dinars, as part of the Women's Entrepreneurship Promotion Programme "RAIDA."
The latter targets various fields that meet the needs of the Ben Arous governorate, such as the establishment of a welfare centre for the elderly, a nursery for egg-laying and poultry projects specialised in the sale of grilled chickens, as well as other projects such as spice mills and marble cutting and carving.
Fakhfakh got acquainted with the furtherance state of the project of the agricultural development grouping "Sawaid Mornag" (Mornag arms) as well as the "RAIDA" programme.
He then enquired about some products created by women farmers, members of the "Sawaid Mornag" agricultural development grouping.
The governorate of Ben Arous ranks 1st nationally in the production of vineyards which accounts for 55% of the national production and peaches for 33% of national production, while it ranks 2nd in citrus fruit production with a share of 10% and 3rd in egg and white meat production.
---
---