Training sessions in exporting for Algerian economic operators
25 July 2017 / News / 732 / Emerging Africa
---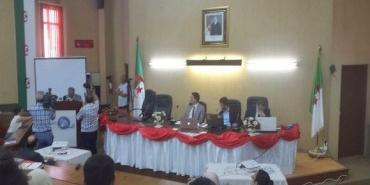 Called "Export Brunch", this program is organized for economic operators wishing to develop know-how in the field of international trade, more specifically export.
This is a basic training on the analysis of trade data, the conditions of access to the selected markets, the identification of commercial conditions of competition and the market needs to ensure access, and mechanisms for linking market research results to company strategy.
For example, nearly 200 economic operators and other professionals took part in this first edition of free training under the theme "Business intelligence and export market profile" on international market research and organizational strategy in order to optimize export of Algerian products.
This first session brought together not only potential exporters but also export service providers, said one of the trainers who is an export consultant, Boualem Si Ahmed.
This first workshop "aimed, firstly, to explain to operators the importance of establishing a market profile before going to export," he explained to the press on the sidelines of this session.
The "Trade Map" which is "a tool that operators need to be able to easily establish their market profile, was included in the program of the training.
The Trade Map is an online tool developed by the International Trade Agency (IAA), which is a joint agency of the United Nations and the World Trade Organization (WTO) for the benefit of developing countries, said the same source.
---
---