TRADE MINISTER: IMPORT LICENSES OF STEEL TO BE GRANTED BEFORE MONDAY
13 July 2017 / News / 780 / Emerging Africa
---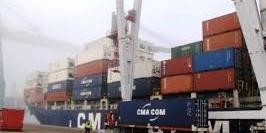 Trade Minister Ahmed Saci said, Sunday in Algiers, that operators receiving import licenses for steel will be known before Monday.
"The granting of import licenses for steel will take place before Monday," Saci said at a graduation ceremony of students from the Algiers Business School.
The Ministry of Commerce had granted licenses to import steel for the benefit of public enterprises specialized in the distribution of this material used in construction and public works, as well as state-owned undertakings responsible for major national projects such as "Cosider" and "Sapta", the minister added.
dzbreaking
---
source: algeriabusinessinfo
---