Tassili Airlines- Boeing: $ 300 million paid, for 3 aircraft's purchase
10 July 2017 / News / 832 / Emerging Africa
---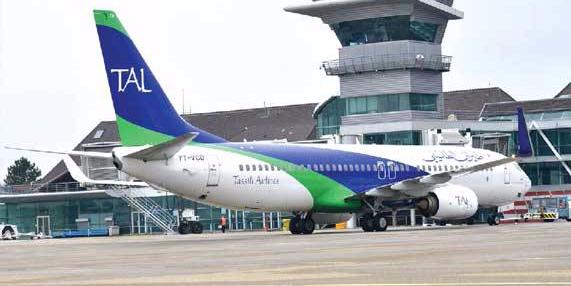 The Algerian Airline Company "Tassili Airlines" (TAL) has inkind, on Sunday in Algiers, a memorandum of understanding with the US aerospace manufacturer "Boeing" for acquisition of three (737/800) aircraft, APS reported.
With a capacity of 155 seats each, these three aircraft should be received during the second half of 2018.
This contract, estimated at $ 294 million, has been initialed by the CEO of this airline (a wholly owned subsidiary of Sonatrach), Belkacem Harchaoui, and Boeing's Vice president for the Africa and Latin America region, Van Rex Gallard.
The inking ceremony took place in the presence of the ministers of Energy, Mustapha Guitouni, and Public Works and Transport, Abdelghani Zaalane, CEO of Sonatrach, Abdelmoumen Ould Kaddour, General Union of Algerian Workers (UGTA), Abdelmadjid Sidi Said, and the US Ambassador "Joan Polaschik".
This market was won by Boeing, after a national and international call for tenders, TAL's CEO told the press.
With a fleet of 12 aircraft of various types (Boeing-Bombardier), TAL was created in 1998 as a joint venture between Sonatrach and Air Algérie, before becoming a wholly-owned subsidiary of Public oil group since 2005.
---
---