Spanish credit line of €25 million made available for Tunisian SMEs, joint ventures
23 February 2020 / News / 146 / ABI 1
---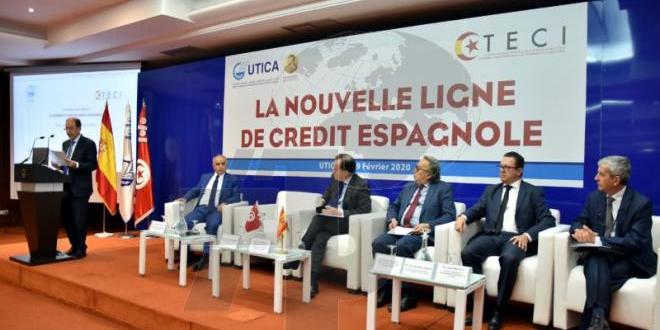 Tunisian small and medium-sized enterprises and joint ventures have presently access to a 25- million-euro (77 million dinars) credit line which Spain granted to Tunisia in 2018.
The announcement was made Wednesday by Tunisian and Spanish officials as the Tunisian Confederation of Industry, Trade and Handicrafts (French: UTICA) and the Spanish embassy in Tunis held an information meeting. The deadline for tapping into funds is July 25, 2022.
This line is designed to generate jobs and scale up economic cooperation with Spain in all sectors, said UTICA Vice-President Hichem Elloumi.
Each drawdown is repaid over 15 years, including a grace period of 5 years, said economic expert with the Spanish embassy Juan Miñarro. Loans are granted through approved intermediaries.
Spanish Ambassador Guillermo Ardizone García said economic relations remain below the full potential of the two countries and urged Tunisian economic operators to increase trade with Spain.
President of the Tunisian-Spanish Chamber of Commerce and Industry (French: CTECI) Mohsen Boujbal said the volume of trade which amounts to 5 billion dinars is insufficient and laid emphasis on the need to increase meetings between Tunisian and Spanish business operators.
A Tunisian business mission will be organised next October to Valencia and Alicante, southeastern Spain, Boujbal said. The aim is to bolster partnership in renewable energy, information and communication technologies, food industry and mechanical and electrical engineering.
Sixty-four Spanish businesses are presently operating in Tunisia and employing 6,554 workers, according to the Tunisian-Spanish Business Council coming under the UTICA.
---
---