South Africa : You can now fund solar through your FNB home loan – here's how it works
28 March 2023 / News / 169 / Admin-23
---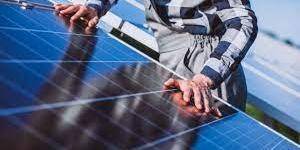 FNB has announced new features for customers to get a loan solution for solar or pay for alternative energy and backup power solutions over a certain period.
According to the bank, this forms part of its aim to assist businesses and consumers in financing power installations to mitigate the impact of load shedding.
On the app, FNB customers can access a range of alternative energy solutions on the FNB app and pay for them over 24 months from R149 per month.
"The service is enabled through FNB Connect, and customers will soon receive pre-approved offers for these options, too," FNB said.
"There is no paperwork, as the entire process is fully digitised and accessible through the bank's platform that customers trust. This is an excellent opportunity for customers who may not have the funds available to buy a solution outright for their energy needs."
Regarding the solar energy loan solution, FNB said that customers can now apply for solar energy loan finance through a new or existing home loan.
"This enables customers to apply for a loan starting at R50,000 and going up to 15% of their home's value to finance the installation of a solar energy system from a pre-screened list of reputable renewable energy providers."
As a result of the future installation, a customer's property valuation will also increase.
"The amount of the solar energy loan will be added to the customer's bond and recorded as a single loan at interest rates that align with their credit profile," said FNB.
The bank also said that it would also provide energy fiance via securities-based lending or an unsecured personal loan.
FNB will then pay the deposit directly to the supplier upfront – adding that it would vet all alternative energy suppliers on behalf of its clients.
According to FNB, doing this means that the customer will not be out of pocket unless there is a difference between the approved loan amount and the cost of the renewable energy solution selected by the customer, in which case the customer pays the difference or selects a more affordable solution.
The new solar energy loan solution complements existing ones, such as the eco-energy home loan solution, which was introduced in 2021 and has paid out R970 million to date, it added.
It aims to reach R2 billion in green-energy home loans by June 2024.
Across the country, there has been a major push toward household renewables and alternative power as load shedding shows no signs of slowing down.
During his latest budget speech, finance minister Enoch Godongwana announced a handful of initiatives to encourage homeowners and businesses to make the shift toward private energy with the aim of assisting Eskom.
According to the finance minister, starting 1 March 2023:
Individuals who install solar panels on their rooftops can receive a rebate of up to 25% of the panels' cost, with a maximum rebate of R15,000.
Businesses can decrease their taxable income by 125% of the investment they make in renewables.
---
---