South Africa : Unvaccinated South Africans face higher insurance premiums
15 March 2022 / News / 210 / Fares RAHAHLIA
---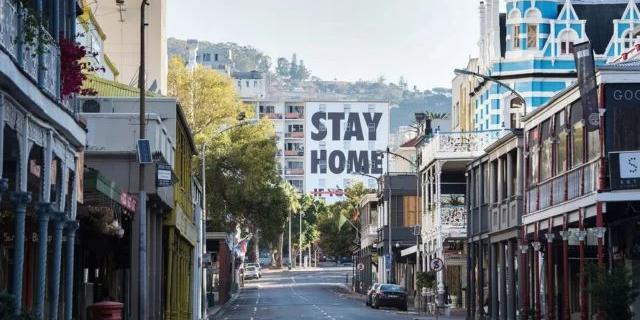 Data published by the Association for Savings and Investment South Africa (Asisa) shows a big increase in Covid-related deaths in South Africa over the last year, with insurance companies likely to pass on the increased costs to unvaccinated citizens.
Considering the staggering number of death claims submitted over a short period of only 18 months, South Africans should guard against complacency, said Hennie de Villiers, deputy chair of the Asisa life and risk board committee.
"While the death rate has been lower during the fourth wave than in previous waves due to vaccinations and the emergence of the Omicron variant, death claims rates have not yet returned to pre-pandemic levels. Also, less than 50% of our adult population has been vaccinated."
Life insurers expect the relatively higher rate of death claims to continue until South Africans start embracing vaccinations as the new normal, he said.
"There is overwhelming evidence that the risk of severe illness or death is significantly lower in those who are fully vaccinated. A consistently higher claims experience will leave insurers with little choice but to adjust premiums in line with the higher risk presented by someone who is not vaccinated and therefore more likely to die from Covid-19."
De Villiers said that premiums have already increased in the group life insurance space, for example, but that employers that have implemented mandatory vaccination policies are starting to benefit from preferential premium rates.
Big increase in deaths
South African life insurers reported a 53% surge in death claims for the six months between 1 April 2021 and 30 September 2021 when compared to the same period in pre-Covid 2019. The rand value of these claims increased by 127%.
Commenting on the death claims statistics released, de Villiers points out that the six-month reporting period to the end of September 2021 covers the third wave of Covid-19 transmissions from early May 2021 to the middle of September 2021.
The six-month death claims statistics show that more than half a million claims (565,522) were received between 1 April 2021 and 30 September 2021 to a value of R44.42 billion. During the same period in 2019, life insurers received 369,892 death claims to a value of R19.53 billion.
Asisa started tracking death claims against individual life, group life (offered by employers), credit life and funeral cover policies at the start of April 2020 to measure the impact of the Covid-19 pandemic on the long-term insurance industry.
South Africa announced its first Covid-19 case on 5 March 2020 and the first Covid-19 death was reported on 27 March 2020.
Last year, Asisa released the first data set for the 12-month period from 1 April 2020 to 30 March 2021 and life insurers reported a total of 1,023,083 death claims to a value of R47.58 billion.
This represented a 43% increase in death claims compared to the same period from 2019 to 2020 and a 64% increase in rand value, demonstrating that the third wave was significantly more severe than the first two waves of the pandemic.
De Villiers says that in total 1,588,605 death claims were received in the 18 months from 1 April 2020 to 30 September 2021. Life insurers paid out benefits of R92 billion to the beneficiaries who submitted these death claims.
He says while not every death for which claims were submitted would have been caused by Covid-19, there is no doubt that the pandemic has been responsible for many of the additional deaths, whether directly as a result of a person contracting the virus or because people were reluctant to seek medical attention for other serious conditions.
---
---