SOUTH AFRICA:These are the 11 best universities in South Africa
06 September 2021 / News / 474 / Fares RAHAHLIA
---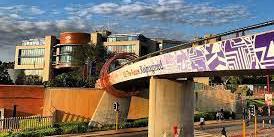 Times Higher Education has published its annual ranking of the world's top universities for 2022, listing 11 South African universities among them.
The ranking is a global performance ranking that judges research-intensive universities.
It assesses 13 performance indicators to provide the most comprehensive and balanced comparisons. These are grouped into five areas: Teaching (the learning environment); Research (volume, income and reputation); Citations (research influence); International outlook (staff, students and research); and Industry Income (knowledge transfer).
The results of the rankings are independently audited by PwC.
This year's ranking analysed more than 108 million citations across over 14.4 million research publications and included survey responses from almost 22,000 scholars globally. 2,100 institutions were assessed to compile the final list of 1,662 universities from 99 countries and territories.
The University of Cape Town has again topped the local rankings as the best university in South Africa by THE's methodology, though its position is down 28 places from the 2021 ranking, a represents a continued slide in the rankings over the last few years.
Wits University has also dropped down the rankings, falling out of the 201-250 bracket and into the 251-300 bracket with Stellenbosh University. In 2020, Wits was still ranked among the global top 200, so this represents another continued slide.
The only university to move up the rankings into a higher bracket is the University of South Africa (Unisa), which managed to climb from the 1001+ bracket to the 801-1000 bracket. All other local universities remained within their respective brackets.
Global leaders
The University of Oxford tops the ranking for the sixth consecutive year, while mainland China has two institutions in the top 20 for the first time: Peking University and Tsinghua University share 16th place.
Institut Polytechnique de Paris is the highest new entry at 95th place, following a merger of five institutions.
The US is the most-represented country overall with 183 institutions, and also the most represented in the top 200 (57 ranked), although its share of universities in this elite group is falling.
Mainland China now has the joint fifth-highest number of institutions in the top 200 (up from joint seventh last year), overtaking Canada and on a par with the Netherlands.
Six new countries feature in the table compared with last year: Azerbaijan, Ecuador, Ethiopia, Fiji, Palestine and Tanzania.
Harvard University tops the teaching pillar, while the University of Oxford tops the research pillar and Macau University of Science and Technology leads the international pillar.
---
---