South Africa's biggest airport is facing jet fuel shortages
27 April 2022 / News / 433 / Fares RAHAHLIA
---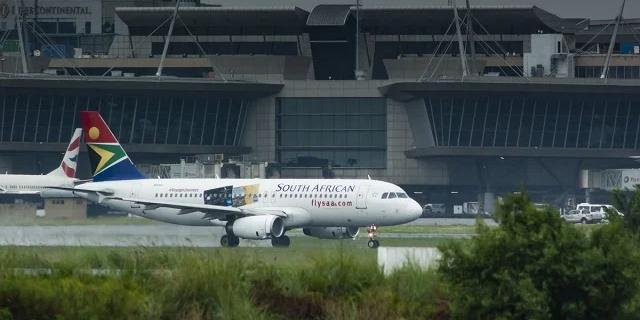 South Africa's largest airport is facing supply shortages in jet fuel as the recent floods in parts of the country have caused logistical issues.
The South African Petroleum Industry Association (SAPIA) warned that the movement of fuel is challenging at the moment due to the impact of the recent floods in KwaZulu-Natal. Rail deliveries have been paused as a result of extensive damage to railway lines, it said.
"SAPIA can confirm that jet fuel stocks at O.R Tambo International Airport are low but not critical. As at 25 April 2022, stocks were sitting at three days. The available jet fuel at the airport is adequate to accommodate the current demand. South Africa depends on jet fuel supply through both local production and imports and there is sufficient product availability in the country.
"However, the movement of jet fuel is currently challenging due to the impact of the recent floods in KwaZulu–Natal. Rail deliveries have been paused as a result of extensive damage to railway lines. This is posing a risk to the supply of product to O.R Tambo International Airport in the coming days."
"SAPIA and its members are looking at alternatives to supply jet fuel to O.R Tambo International Airport and to mitigate the risk of stockouts. Supply to all other airports across the country remains steady."
News24 reports that US-based carrier United Airlines was forced to cancel a flight on Sunday (24 April) due to the issue, with other airlines looking at the possibility of refuelling elsewhere on the continent.
The logistics issues comes after parts of KwaZulu-Natal and the Eastern Cape experienced the worst floods on record, with over 430 people killed and caused billions of rands in damage to infrastructure.
KwaZulu-Natal premier Sihle Zikalala has estimated that the province will need R1.9 billion to complete disaster relief work. The Passenger Rail Agency of South Africa's (PRASA) preliminary assessment of the rail infrastructure that was damaged during the floods in parts of KwaZulu-Natal has been estimated at between R2.6 billion and R2.9 billion.
Prasa's preliminary investigation identified about nine sections that have been severely affected by the floods. It added that some areas are still inaccessible, and a geotechnical and detailed design assessment and costing must be conducted once water levels have decreased and weather permits.
"As part of the team's recovery efforts, the team has divided the work into two phases: Phase 1 concerns work that needs to be performed to ensure trains are able to travel safely through the flood-affected sections, while Phase 2 focuses on the overall rehabilitation of the infrastructure.
"Additionally, the loss of fare revenue due to the suspension of train services is estimated at R50 million. This highlights the importance of the teams working quickly to restore services," PRASA said.
---
---