South Africa : Ramaphosa sends warning to businesses in South Africa
15 March 2022 / News / 233 / Fares RAHAHLIA
---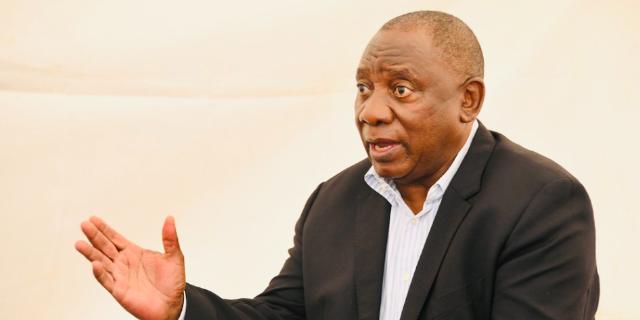 President Cyril Ramaphosa says he will step up anti-corruption measures against the private sector, with corrupt businesses relationships partly responsible for the deterioration of service delivery in the country.
Writing in his weekly letter to the republic, the president said winning the government's war on corruption will be difficult, and that it will take time to unravel the vast webs of patronage that had become entrenched.
"I have also maintained that we must fight private sector corruption with equal vigour because for every public sector employee willing to be bribed, there is a business person willing to pay a bribe.
"These corrupt relationships have eroded the capacity of the state to deliver on its mandate. They have set back the state's efforts to provide decent healthcare, to deliver clean water, and to ensure a consistent supply of power to communities and businesses."
Ramaphosa said he expects the Special Tribunal of the Special Investigating Unit (SIU), which he established in 2019, to help address these and other corruption issues in the country.
The tribunal adjudicates on matters that the SIU institutes for civil litigation after it has concluded its investigations and was set up to speed up litigation, he said.
This approach has made it possible for public funds and state assets lost to corrupt acts to be recovered faster, avoiding delays in the high courts, where the SIU has to wait its turn together with other litigants.
Since its establishment, the Special Tribunal has recovered around R8.6 billion from unlawful contracts, he said.
Last week, the Special Tribunal ordered two construction companies to return the profits they earned from R40 million in contracts to erect the Beitbridge border fence. This followed an investigation by the SIU that uncovered a number of irregularities, including a pre-payment to the companies by the Department of Public Works and Infrastructure.
"For any fight against corruption to be deemed effective, it is not sufficient that perpetrators are prosecuted. The proceeds of their crimes must be recovered. This money belongs to citizens and should be used to meet their needs," Ramaphosa said.
"There is still a long way to go, and there is a huge amount of stolen public funds that still need to be recovered. But the SIU and the Special Tribunal have made a good start, and I am confident of many more successes in the months and years ahead."
---
---