SOUTH AFRICA:Property giant reveals devastating impact of South Africa's economy on business, with Sandton vacancies at 25%
SOUTH AFRICA:Property giant reveals devastating impact of South Africa's economy on business, with Sandton vacancies at 25%
17 September 2021 / News / 119 / Fares RAHAHLIA
---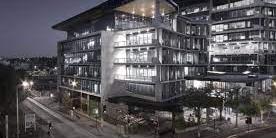 Growthpoint Properties, the largest South African primary listed REIT, says that the contraction of South Africa's economy has had a significant impact on its 165 office property portfolio, with vacancies at close to 20%.
It said in a report of its financial results for the year ended June 2021, that its office portfolio saw renewal successes improve somewhat. However, vacancies climbed from 15.4% to 19.9% – primarily in Gauteng and the Sandton area specifically, due to business failures, space downsizing and slow letting stemming from 'uncertainty'.
Growthpoint said that vacancies are spread across multiple buildings and all regions with Gauteng at 22%, the Western Cape at 14%, and KwaZulu-Natal at 11%. "The Sandton region represents 21% of the GLA (gross lettable area) of the portfolio with vacancies at 25%," the group said.
Offices recorded a 9.8% decrease in like-for-like net property income due to the increased vacancy level, an oversupply of space, negative rental renewal growth, and Covid-19 rental relief of R33 million in discounts, and R8 million in deferrals, it said.
The group's letting portfolio includes the Discovery building in Sandton, 12 Alice, and the Exxaro building in Centurion.
"Government-mandated work from home was prolonged by the third wave, but many tenants are keen to return staff to their offices, with a renewed appreciation for the role that offices play in nurturing culture, values, collaboration, and leadership, while recognising the need for flexibility," Growthpoint said.
The group said that renewal success is under pressure as a result of tenants downsizing to reduce costs, impacting both the vacancy number and renewal success rate, which moved slightly to 52.5%, from 51.5% over the reporting period.
"Leases continue to revert as market rentals have not kept pace with escalated rentals as landlords try to fill their vacancies," it said. It pointed to an oversupply of space which means tenants are spoilt for choice, while large tenants are also sub-letting space contributing to the oversupply and pressure on renewal growth.
Retail
Growthpoint said that its retail property portfolio which includes Brooklyn Mall, Waterfall Mall, Fourways Crossing, and Lakeside Mall, recorded a 1.9% increase in trading densities driven by a strong performance from supermarkets, home décor, electronics, and value fashion stores.
Smaller and community centres outperformed others in the portfolio, it said.
However, it saw a 3.7% decrease in like-for-like net property income due to higher vacancies, significant negative rental reversions, Covid-19 rental relief of R147 million in discounts and R4 million in deferrals and lower parking revenue. "Business rescues, particularly Ster Kinekor and CNA, are adding to the challenges," it said.
The property group said that demand for online retail surged from retailers and online delivery aggregators, with some services supporting in-store trading, such as Checkers Sixty60, Woolworths Dash, Dis-Chem, and OneCart. "Growthpoint's centres are adapting and providing facilities to support online retail," it said.
Rental collection
Growthpoint said it achieved a 99.7% average rental collection rate for its SA portfolio, and recovered R173 million, or 90.1%, of total rental deferrals granted since the onset of the pandemic. It let more than 1.2 million square metres of space and maintained a renewal success rate of 65.4% overall.
It said that portfolio fundamentals continued to erode in a challenging market, with vacancies rising from 9.5% to 11.6% and average rental reversions moving from -6.7% to -14.9%.
Growthpoint's group property assets are valued at R152.8 billion. It owns and manages a diversified portfolio of 431 property assets across SA valued at R68.8 billion, a 50% interest in the V&A Waterfront, Cape Town, with its assets valued at R8.8 billion, and has R11.7 billion in assets under management via its funds management operations.
The V&A Waterfront was severely impacted by various lockdown restrictions, the absence of foreign tourism, its cruise terminal's closure, and leisure limitations, the property giant said. Although rental collections have now increased to around 90%, they averaged 69% during the year and net property income declined by 32%, it said.
Visitor numbers dropped from 21.6 million to 13.7 million. Growthpoint said that retail sales steadily increased until the harsher lockdown restrictions were imposed from June 2021 due to the third wave of Covid-19 infections.
Retail vacancies remain at a low 2.5% with strong demand. "The V&A's robust office portfolio proved resilient, occupied by around 65% blue-chip tenants supporting low vacancies of 3.4%. All hotels except the Commodore have reopened but occupancy rates remained low."
The V&A's contribution to Growthpoint's income decreased by 40% in FY21, it said.
"The return of international tourism, events and leisure travel is critical for the Waterfront, which remains a strong asset with solid property fundamentals," said Norbert Sasse, Group CEO of Growthpoint Properties
---
---