South Africa : Private university group STADIO delivers maiden dividend
15 March 2022 / News / 214 / Fares RAHAHLIA
---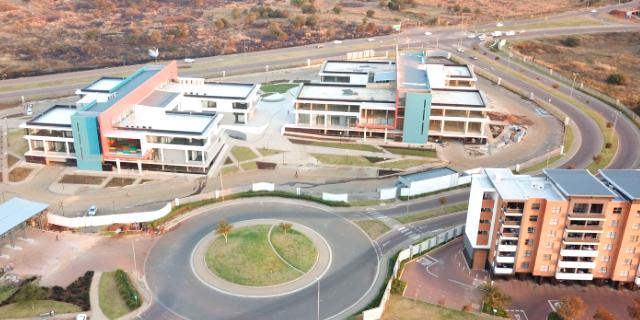 JSE listed private university group STADIO has reported a strong set of results for the year ended December 2021, with growth in core earnings, more student enrolments, and declaring its maiden dividend to shareholders.
STADIO provides higher education programmes through its three owned private higher education institutions – STADIO Higher Education, AFDA and Milpark – offering both undergraduate and postgraduate programmes through contact, distance and blended learning methods.
The group said that core headline earnings increased by 27% to R149 million, with a 9% growth in student numbers. Core headlines earnings per share grew by 24% from 14.2 to 17.6 cents, with revenue up by 18% to R1.1 billion.
The overall growth in Core HEPS was due to the underlying organic growth in EBITDA, the group said, as well as realising certain cost savings from altering teaching and learning practices to serve students within the constraints of the Covid-19 imposed restrictions.
EBITDA grew by more than 100% to R309 million (2020: R46 million).
"The large increase in EBITDA is primarily due to organic growth in the underlying businesses and the material impact in the prior year of the R207 million fair value adjustment in respect of the CA Connect acquisition," it said.
Enrolments at 31 December 2021 increased by 9% to 38,262 students (2020: 35,031). Over the same period, distance learning student enrolments grew by 13% to 32 320 students (2020: 28 664), and contact learning students contracted by 7% to 5,942 students (2020: 6,367).
Distance learning students represented 84% of total students at 31 December 2021, with contact learning students representing 16%.
The group declared a maiden dividend of 4.70 cents per share – a value of just under R40 million paid out to ordinary shareholders.
STADIO Holdings CEO, Chris Vorster, said that the results are especially pleasing considering the uncertain and difficult environment in which it was achieved. "Also of note is the fact that we were in a favourable financial position to declare a maiden dividend of 4.7 cents to shareholders. This represents excess cash available following a period of significant capital investment since the listing of STADIO Holdings in 2017.
"However, this is by no means an indication that growth projects will cease as the group has a solid balance sheet with limited gearing."
Vorster said that distance learning student numbers reflected good overall growth, with online professional qualifications showing significant growth in enrolments over the period.
"The decline in contact learning students is mainly due to students delaying or deferring studies given the uncertainties of Covid-19. We nevertheless believe that the contact learning student numbers will recover once normality and stability return to campuses."
The STADIO Group currently has 86 programmes that are accredited, with an additional 34 programmes across both contact and distance learning modes of delivery (including programmes in Law, Engineering and Information Technology) in the process of development and/or accreditation.
At year-end, STADIO had invested R52 million into the completion of Phase 1 of the STADIO Centurion campus, which opened its doors in January 2022. A further R22 million was invested to complete Phase ll of the campus, with the development set to be completed during 2022.
STADIO also invested R71 million for the transfer of, and for development contributions related to the STADIO Durbanville land.
The transfer and development of the Krugersdorp distance learning logistics centre was subsequently postponed to the second quarter of 2022. A further R31 million was invested across the group on existing facilities, systems and moveable assets.
"We have made significant strides in positioning the group's underlying institutions to be able to pursue its strategic objectives and ultimately achieve sustainable growth in 2021."
"The group is well-positioned to meet the growing demands of the country's higher education needs and we believe that higher education is a fundamental pillar of social and economic empowerment that will promote economic growth in the country," said Vorster.
---
---