SOUTH AFRICA:Let us in or we could cut you off: Eskom
29 September 2021 / News / 152 / Fares RAHAHLIA
---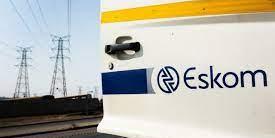 Eskom says its customers have an obligation to grant employees access to their property for meter reading purposes.
In a statement on Monday (27 September), the power utility said it had seen an increase in the number of customers refusing Eskom or Eskom-appointed contractors access to their properties.
This results in customers being billed on estimates instead of actual readings, it said. "Long estimated accounts contribute to poor estimation performance, which results in under or over-billing customers."
In terms of section 23 of the Electricity Regulation Act, Eskom has powers of entry and inspection to any premises which it supplies electricity to.
The Act permits Eskom employees to enter premises and inspect the lines, meters fittings, and other equipment at all reasonable times.
"Failure to grant Eskom access to the property for the purpose of meters reading or any other authorised work may result in your supply being disconnected and penalties being charged.
"These penalties vary from, but are not limited to, additional charges for having to execute special meter readings and adjustments to accounts to offset any inaccuracy in billing."
Monde Bala, Eskom's group executive for the distribution division, said that Eskom personnel would at all times carry authorised identification, and all Covid-19 protocols will be followed.
Bala said that Eskom aims to ensure accurate accounts for all customers.

Changes for electricity meters
Eskom is currently embarking on a national initiative to upgrade prepaid meter software by changing the meter coding.
The power utility said that the current meter software will expire in 2024, with the initial phase of the upgrade project set to begin in Gauteng from 1 September.
"This initiative aims to address all meter challenges encountered by customers and to ensure that Eskom has accurate customer data," it said. "The upgrading of the meter software is not only an Eskom initiative and will be rolled out to all prepaid Eskom and municipal customers."
Eskom said that any meter not updated by 2024 will not upload prepaid tokens and will leave customers without electricity supply.
The upgrade process will not cost any money, and customers will also be assisted with any challenges they have with their meters.
"The implementation of the project will be conducted on a door-to-door basis by Eskom technicians and contractors. The power utility assures its customers that it will strictly follow the Covid-19 regulations and apply the required preventative measures as they visit their homes."
Eskom said that customers should be vigilant and only allow technicians and contractors who carry accurate identification into their homes.
---
---