South Africa : Here is the expected petrol price for September
19 August 2021 / News / 247 / Fares RAHAHLIA
---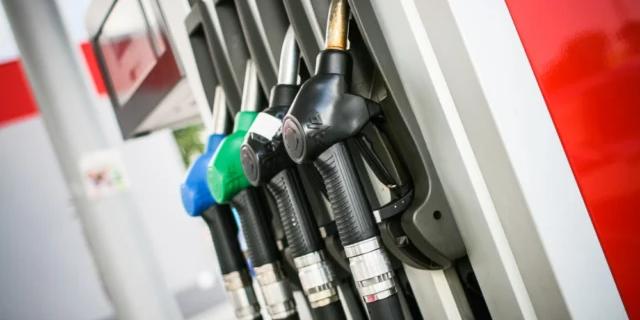 Mid-month data from the Central Energy Fund points to another petrol price increase in September; however, the price of diesel is forecast to come down.
The CEF data shows a slight under-recovery for both petrol grades, pointing to a 2 to 7 cents per litre hike, while diesel prices show an over-recovery of around 12 cents per litre.
Petrol 95

:

increase

of 7 cents per litre;

Petrol 93

:

increase

of 2 cents per litre;

Diesel 0.05%:

decrease

of 12 cents per litre;

Diesel 0.005%:

decrease

of 12 cents per litre;

Illuminating Paraffin:

decrease

of 7 cents per litre.
While the mid-month data serves as a snapshot, the Department of Energy makes adjustments based on a review of the full period. Furthermore, the outlook can change significantly before month-end.
Prices are affected by two main components – the rand/dollar exchange rate and changes to international petroleum product costs, largely driven by oil prices.
At mid-August, a weaker ZAR/USD exchange rate is contributing to an under-recovery of around 2 cents per litre for all fuel types, with changes to international product prices remaining fairly flat.
Differences in price and refining costs for petrol and diesel create a divergent path on pricing, with diesel seeing an over-recovery of 14 cents per litre in product price changes.
---
Exchange rate
The rand has had a volatile few weeks in trade against the dollar, suffering a significant hangover from the riots that hit the country in mid-July and the level 4 lockdown, which was in effect for much of the period.
While the rand started August in a much stronger position, trading around R14.40, it has continued to weaken as key international markets suffer their own Covid-19 woes – driven by the delta variant – as well as political changes locally.
Like most emerging market currencies, the rand has been at the mercy of the dollar, which itself has proven to be quite volatile in recent weeks. "The dollar continues its seesaw ride, gaining momentum only to run out of steam when certain data releases disappoint," said Citadel Global in its most recent weekly review.
The rand, however, weakened for a second week in the five days through Friday.
Much of the dollar's strength has come from investors turning to the greenback amid expectations of early tapering by the US Federal Reserve. The rand remains highly sensitive to US economic data readings, and as such will likely remain volatile, and at risk of any perceived indication of US tapering on the horizon," said Annabel Bishop, chief economist of Investec.
The domestic currency so far averages R14.53/USD this quarter, fractionally weaker than the expected average, with potential to track stronger in coming weeks, but also at risk as global markets worry about the spread of the delta variant and accompanying lockdowns globally, the economist said.
South Africa has also had to contend with pressing domestic issues, such as the third wave of Covid-19, which is peaking in the Western Cape, while cases are surging in KwaZulu-Natal.
The high number of daily new infections keeps South Africa's economy locked down at level 3, placing strain on key industries.
According to Citadel, investors continue to digest the latest political developments after president Cyril Ramaphosa recently announced several changes to government structures and a cabinet reshuffle in certain departments, including a new finance minister.
Investors are adding the evolving situation in Afghanistan to their list of global issues to monitor.
Strategists don't expect an immediate market impact after the Taliban took effective control of Afghanistan but instead flagged longer-term scenarios, such as the nation's possibility of becoming a breeding ground again for international terror attacks.
Oil prices
Oil sank for a third consecutive day as the spread of the delta coronavirus variant hurt prospects for global demand. At the same time, drilling data from the US pointed to increased activity, and the OPEC+ alliance adds barrels, Bloomberg reported.
After soaring in the first half, crude oil's rally has started to fray since mid-July. The spread of delta, including in key consumer China, has undermined the outlook for consumption as restrictions on mobility are reintroduced. At the same time, OPEC+ has proceeded with plans to gradually increase production, rolling back the supply curbs it imposed in the early days of the pandemic, it said.
"The delta worries are tightening their grip on oil market sentiment," said Vandana Hari, founder of energy consultant Vanda Insights, adding that the summer travel and tourism boom in the West is petering out. "The market will likely remain in flux, at least until the delta wave shows a significant and sustained retreat, especially in the US and China."
China has been dealing with its most widespread Covid-19 outbreak since its initial early cases in 2020, with fresh lockdowns imposed. Data on Monday showed the nation's economic activity slowed more than expected in July, with retail sales and industrial output missing forecasts as unemployment rose, Bloomberg said.
Brent crude was down 75 cents, or 1.1%, at $69.84 a barrel.
---
---