SOUTH AFRICA:Government pushes for more transformation in South Africa's finance jobs
08 September 2021 / News / 153 / Fares RAHAHLIA
---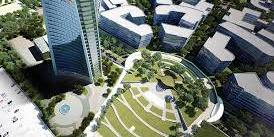 Higher education minister Blade Nzimande says his department remains 'resolute' in ensuring South Africa's financial sector transformation.
Addressing the annual Price Waterhouse Cooper's education conference on Monday (6 September), Nzimande said that the key to this shift in transformation is improving the effectiveness and efficiency of South Africa's skills development system.
"There are those who believe the problem lies with the tertiary institutions that are not producing sufficient throughput of the right quality graduates to enter and succeed in certain occupational professions.
"Yet others believe that our basic schooling system does not adequately prepare learners for post-school education. Not only are these debates lacking in explaining this anomaly, but they also provide inadequate information towards finding a solution to the problem at hand."
Nzimande said it is a key priority to seek out and find means of increasing the pool of eligible students that enter and succeed in particular skills areas. This argument also extends to the accounting and financial careers, he said.
"In the accountancy career, we need to ensure that we step up our strategic intervention to increase access and success, particularly in the number of black Chartered Accountants (CAs) and offer these young black South Africans increased access in the field of commerce."
While there are currently more than 48,000 registered CAs in South Africa, few than 9,000 of them are African and coloured, the minister said.
Nzimande added that there are 17 universities in South Africa offering the BCom (Accounting) that are accredited by the South African Institute of Chartered Accountants (SAICA), with only a few historically Disadvantaged Institutions (HDI) being offered SAICA accreditation for their accounting programmes.
"We must always remember that the lack of accreditation at these historically disadvantaged institutions limited the access and advancement of black people in the accountancy profession.
"It results in their BCom graduates not being able to become Chartered Accountants and their qualifications not being recognized by prospective employers."
Nzimande said that SAICA accreditation improves the employability of these graduates, increases their numbers, particularly those coming from disadvantaged communities, and enhances the marketability of their degrees even for graduates who do not wish to follow the CA route.
"I am concerned about the issues that SAICA still has to confront in the pipeline of producing CAs, including the pass requirements for the Postgraduate Diploma in Accounting (CTA) as well as obstacles facing particularly black articled trainees in the field.
"We have to confront these obstacles to ensure that every aspiring and capable accounting student is able to become a professional accountant. South Africa cannot afford to lose out on an opportunity to ensure that its produced graduates, particularly on scarce skills, contribute to the much-needed job in our economy."
Skills Development Strategy
Nzimande said that his department is also pushing forward on its Third National Skills Development Strategy (NSDS III), which will help bolster needed skills in various business sectors.
"This strategy represents an explicit commitment to encouraging the linking of skills development to career paths, career development and promoting sustainable employment and in-work progression.
"NSDS III seeks to encourage and actively support the integration of workplace training with theoretical learning, and to facilitate the journey individuals make from school, college or university, or even from periods of unemployment to sustained employment and in-work progression."
Emphasis is placed on training to enable trainees to enter the formal workforce or create a livelihood for themselves, Nzimande said.
"The emphasis is particularly on those who do not have relevant technical skills or adequate reading, writing and numeracy skills to enable them to access employment."
---
---