SOUTH AFRICA:Discovery Bank clients experience the future of banking, now
29 September 2021 / News / 100 / Fares RAHAHLIA
---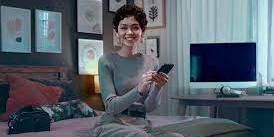 Consumers can bank the way they've always banked, or they can bank with Discovery Bank, which offers servicing and banking solutions of the future, now.
This is the premise of Discovery Bank's new integrated marketing campaign: The Future of Banking Now.
"We want to show consumers the exceptional features that the Bank has built that gives clients a completely new experience."
"It's about levelling up the status quo. For some, the future of banking looks starkly different from what they offer today — at Discovery Bank clients get superior banking technology in the present, through the bold and systematic investments we've made in digital capability and the focus on customer satisfaction," says Hylton Kallner, CEO of Discovery Bank.
"Our new campaign juxtaposes current banking practices with the smart, seamless and rich shared-value world which Discovery Bank offers."
"With many innovative features built into the Discovery Bank app, such as the account origination process, Discovery Pay, Live Assist and Smart Vault — our clients can truly experience cutting-edge, shared-value banking right now from wherever they are," Kallner adds.
Discovery Bank is fundamentally designed differently through its shared-value model.
Clients create value as they manage their money well, that Discovery Bank shares back with them through better interest rates, deep discounts, and significant rewards.
The overall outcome is that clients experience greater financial wellbeing, it reduces the risk of defaults for Discovery Bank making the business more sustainable, and it addresses large-scale challenges, such as increased savings, that benefit society at large.
Behaviour change and rewards are enabled through Vitality Money, an AI-Powered programme on the Discovery Bank app that gives clients an understanding of behaviours that influence their financial wellbeing and how to manage their money.
The better clients do, the higher their Vitality Money status and the greater the value they receive.
Chief Marketing Officer, Firoze Bhorat, says "As a shared-value bank, Discovery Bank occupies a unique position in the market."
"Our latest campaign seeks to build on this positioning and to further differentiate the brand by showcasing some of its unique features, as well as the state-of-the-art technology that has been introduced by the Bank."
The campaign is currently running across multiple platforms: TV, radio and digital and as well as on the Discovery sponsorship platforms: Formula 1 and the English Premier League and includes an extended 90' advertisement that takes you through Discovery Bank's full banking journey and two 60' cut down advertisements to emphasise specific messages.
---
---