SOUTH AFRICA:A proposed 'economic experiment' could see South Africa use special zones where normal job rules don't apply
SOUTH AFRICA:A proposed 'economic experiment' could see South Africa use special zones where normal job rules don't apply
30 September 2021 / News / 175 / Fares RAHAHLIA
---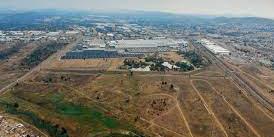 More than nine million young people in South Africa are neither in employment, education nor training (NEET), and a combination of significant reforms and growth are needed, says think tank the Centre for Development and Enterprise (CDE).
The group has published a new report on youth unemployment in the country, with the data showing that millions of young South Africans are stuck in a 'cycle of dependence' as they cannot get onto a jobs ladder that would get them out of reliance on grants and hand-outs.
"The only way to break this cycle is to expand the economy rapidly. Such a growing economy must be more labour-intensive to generate many new mainly low-skill job opportunities for which most young people are suited," it said.
An economic experiment
The CDE said that introducing modest reforms to hiring and firing is also likely to increase employment in the country.
"Making it easier and less risky for firms to terminate new employees during their probationary periods, for example, would help de-risk the employment decision, especially regarding new, inexperienced young workers.
"The challenge with initiating reforms in this area, however, is entrenched opposition both within government and by powerful civil society organisations, especially unions. As the situation in the country gets more dire, the countervailing pressure will hopefully rise to do something fundamental about this significant cause of youth unemployment."
To create momentum for reform, the CDE said that the government should experiment with a different labour market regime in at least one Special Economic Zone (SEZ), thereby revealing what is possible in attracting new investments under the revised labour market rules.
"The minimum wage would still apply in the zone, as would general health and safety rules, but beyond that, factories would negotiate conditions of service at factory, not sectoral, level.
"If it is a demonstrable success, it may be possible to consider extending these policies to other parts of the economy and start creating jobs at the scale so desperately needed."
Incentivise to hire more
In the pre-Covid era, one reform programme has acknowledged that young people are generally not as productive as more experienced, older workers and that firms will not hire them unless the costs of doing so are lower: the Employment Tax Incentive (ETI).
Since the onset of the pandemic, various social relief measures have been prescribed, including the extension of the ETI to workers of all ages, at a slightly better rate, the CDE said.
This is, however, seen as a temporary measure. It was put in place on 1 April 2020 and has been extended over four-month periods ever since, the last extension coming as a response to the devastation caused by widespread looting in July 2021.
"If the youth wage subsidy is still fiscally and practically possible once these temporary measures end, it would be good to revert the ETI to its original purpose and to extend it at the most generous rate to as many employers with the potential to hire young people as we can," the group said.
"It is also essential to exempt all small and newly formed firms from agreements reached at collective bargaining councils, for those firms are rarely, if ever, party to the agreement, and these agreements can impose minimum wages that are sometimes more than double the national minimum wage."
---
---