Senegal-digital innovation: the student Mouhamadou Lamine Kébé wins the Grand Prix of the President of the Republic
Senegal-digital innovation: the student Mouhamadou Lamine Kébé wins the Grand Prix of the President of the Republic
01 December 2020 / News / 190 / Emerging Africa
---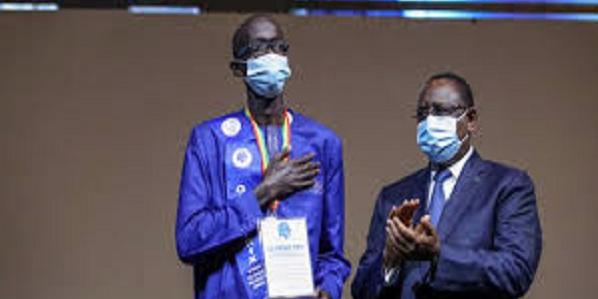 Mouhamadou Lamine Kébé, 24, a student at the Ecole Supérieure de Polytechnique (ESP) in Dakar won, on Thursday, the first edition of the President's Grand Prize for digital innovation.
He received his medal from the hands of the Head of State Macky Sall Macky Sall during a ceremony organized at the Abdou Diouf International Conference Center in Diamniadio. The prize also comes with an envelope of 20 million FCFA.
A student engineer in telecom network systems, Mouhamadou Lamine Kébé won this prestigious trophy thanks to his startup called TOLBI.
This is an '' e-agriculture project using the Internet of Things, artificial intelligence, electronic sensors and satellite images for intelligent and parsimonious management of water, control and monitoring of water. plant health ''.
The Grand Prize of the President of the Republic for digital innovation was established through Decree No. 2020-1710 of September 10, 2020 to stimulate creativity and technological innovation, with a view to promoting the emergence of new products and new practices.
The jury was chaired by the former Minister of Higher Education and Research, Professor Mary Teuw Niane.
APS
---
source: businessnewsafrica.net
---