NIGERIA:Why Lagos, Abuja Airports Lost Certification 3 Years After — NCAA
15 September 2021 / News / 99 / Fares RAHAHLIA
---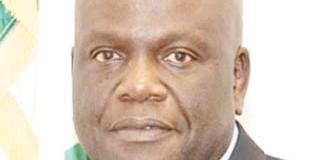 The Nigeria Civil Aviation Authority (NCAA) Monday said the Murtala Muhammed International Airport (MMIA), Lagos and the Nnamdi Azikiwe International Airport, Abuja are currently undergoing the recertification process.
Director-General of the NCAA, Capt. Musa Nuhu also disclosed that all the international airports including the Port Harcourt International Airport, Mallam Aminu Kano International Airport and Enugu International Airport would soon be certified.
In a chat with newsmen in Lagos, the DG also rejected calls for the shutdown of the Port Harcourt Airport, saying the airport is still safe for flight operations.
Daily Trust reports that MMIA, the busiest airport in Nigeria, was certified by the NCAA in 2017, in line with the procedures stipulated by the International Civil Aviation Organization (ICAO) indicating that the airport has met all safety requirements of an international airport and that the airport can receive all types of jumbo jets.
This was followed by the certification of Abuja Airport in November of the same year, making Nigeria the only country in Africa to have two of its airports certified.
Certification of international airports as required by the ICAO Annex 14 and Part 12 of the Nigerian Civil Aviation regulations is a global strategy to foster standards and uniformity in the sector. It also strengthens the competitiveness of the airport and opens it to external funding.
But three years later, the two airports are undergoing recertification following some identified infrastructural gaps.
One of the issues, Daily Trust learnt, is the airfield lighting at the MMA domestic runway (18right/36 left) which is yet to be fixed forcing aircraft to land at the international wing at night.
The DG explained that while the certification is highly capital intensive, the authority is working with the Federal Airports Authority of Nigeria (FAAN) to get the airports recertified while efforts are ongoing to certify three other airports.
"The initial certification was conditional on closing some gaps. Some of the gaps have been closed, some have not been closed and new gaps have come. So we are working quite closely with the management of FAAN to close those gaps so that the recertification process can be completed as soon as possible," he said.
On Port Harcourt Airport which stakeholders said should have been shut down recently, the DG said there are issues in Port Harcourt like every other airport but the issues do not warrant the closure of the airport, insisting it is still safe for flight operation.
---
---