Nigeria:Refineries,70% Of Domestic Fuel Demand Met Through Imports – Official
28 October 2020 / News / 263 / Emerging Africa
---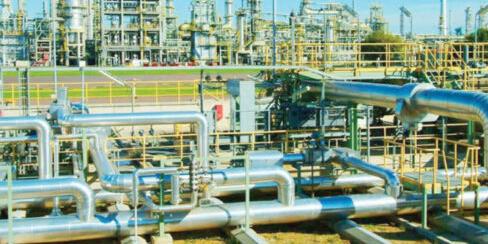 An official of the Nigerian National Petroleum Corporation (NNPC), Dr Bala David, has said between 70 per cent and 80% of domestic fuel demand is being met through products importation due to the underperformance of the refineries.
Dr. Bala who is the Group General Manager, Renewable Energy Division at NNPC, spoke on Monday at the Virtual Oil Trading and Logistics (OTL) Africa Downstream Expo 2020.
In a report by the News Agency of Nigeria (NAN), the official said the full scale upgrade of Nigeria's refineries through Joint Venture partnership is timely and that the move by the Federal Government would boost the local refineries' profit and also increase domestic crude production.
"The refineries in Nigeria for instance, have operated below 40 per cent capacity utilisation over the past years; and about 70 to 80 per cent of the local petroleum products demand is met through product importation.
"The Federal Government's decision for full scale upgrade of Nigeria's refineries through joint venture partnership is timely. This will boost local refineries' profit margin going forward, " he said.
David said the government had set up the Nigerian Biofuels Industry Programme which aimed at
leveraging the agricultural sector for the commercial production of biofuels from some selected energy crops.
He said the biofuels would be used as blend stock for NNPC Refineries Gasoline and Diesel to enhance Octane and Cetane ratings respectively.
"Statistics showed that Nigeria has about 33 million hectares of arable land with favourable agro-climatic conditions across the country and only about 10 per cent is under cultivation.
"In this light, NNPC is in the process of forming a Special Purpose Vehicle (SPV) for the development of a 91 million litres per annum Cassava to-Fuel Ethanol facility in Okeluse, Ondo State.
The Senate President, Mr Ahmad Lawan, said the theme of the 2020 Expo, "Downstream Energy: Renewing Markets, Expanding Options" was very apt.
"This is because it speaks to contemporary policy focus and the importance of alternatives. The market is central to the circulation and consumption of products," Lawan, represented by Sen. Sabo Nagudu said.
Mr Emeka Akabogu, Chairman, OTL Africa commended the Federal Government for deregulating the downstream sector.
"However, announcements must morph into form, defined by competition, peer review, consumer value and overall market growth.
"This has to be on the back of data, intelligence and strategy, key elements which OTL is focused on to deepen downstream business and policy on the continent," he added.
---
source: dailytrust.com.ng
---