Nigeria : Police officer engages Sanwo-Olu, flouts order to vacate Magodo estate
06 January 2022 / News / 47 / Hanae
---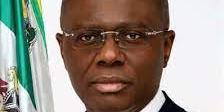 The argument that state governors are not in charge of security in their various states was reinforced, yesterday, as a police officer refused to disengage from the Magodo estate operations or call his superiors at the order of Governor Babajide Sanwo-Olu of Lagos State.
In the hot exchange captured in a short video that has gone viral, the governor was seen directing the unidentified police officer, who said he is a Chief Superintendent of Police (CSP) to disengage from the assignment, which he (the governor) said was illegal, since he was not aware of the operations as the Chief Security Officer of the state.
The officer refused to disembark, explaining that he was there with his men at the orders of the Inspector General of Police (IGP) through the Attorney General of the Federation (AGF).
He also refused to give the governor the exact figure of officers in the operations, arguing that he cannot give out such information for security reasons.
Below is a verbatim transcription of the altercation as captured in the video.
Goernor Sanwo-Olu: "I have spoken with the AGF. He is not aware that you are here."
Officer: "Then, we are waiting for their call to disengage."
Governor: "Can you call your superior officer in Abuja and tell him that the governor is here, I am the Chief Security Officer of the state and that you have no business being in my state, and that I want you to disengage right now?"
Officer: "Thank you sir. I am not here on my own order. I am too small to call them Your Excellency."
Governor: "That is why I am here, telling you to inform them. If I make the call, you will suffer. You can call and tell them that the governor is here in front of you, what should I do?"
Officer: "It is not my duty to do that sir. I cannot call because I am too low to do that sir."
Governor: "So, where are your men?
Officer: "My men are here. They are all over the estate."
Governor: "How many of them?"
Officer: "We have several of them, but I cannot precisely tell you the number."
Governor: "What is the number that you have here? You cannot give a head count of your men?"
Officer: "I know their number. I am sorry, Your Excellency, for security purposes, I cannot disclose the figure."
Obviously frustrated by the lack of cooperation, the governor faced the press and announced that he was going to call the IGP and AGF, who he said he had earlier called and was told that he (AGF) was not aware that the officers were still there.
The governor stressed that the operation was illegal because he, as the chief security officer of the state, did not sanction the siege.
"They are not from Lagos State Police Command, but from Abuja. I don't know what other interests they have beyond keeping the peace of the country," he fumed.
---
---