NIGERIA:Nigeria's Insurance Industry Can Tap Into N185tn African Market — Osinbajo
24 September 2021 / News / 99 / Fares RAHAHLIA
---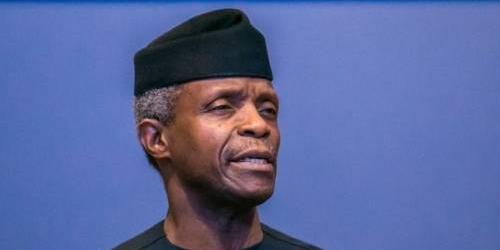 The Nigerian insurance industry and indeed the entire African insurance industry can tap into the over $450 billion (N185 trillion) African Continental Free Trade Area (AfCFTA) potential trade market.
Vice President Yemi Osinbajo shared this at the closing ceremony of the 47th African Insurance Organisation (AIO) Conference and Annual General Assembly.
He said, "The free trade agreement presents a major opportunity for African countries. By some estimates, if we get it right, we can bring several millions out of extreme poverty and raise the incomes of 68 million others who live on less than $5.50 per day. There are potential income gains of up to $450bn, and just cutting red tape and simplifying customs procedures alone could drive up to $250bn of that sum."
The vice president applauded the operators for putting the country at the spotlight and charged them to work towards having homegrown international insurance conglomerates.
He urged the insurance companies on the African continent to leverage AfCFTA to increase productivity, adding that every smart economic grouping, whether governments or businesses, must be thinking, planning and strategising for these new times.
He added that, "Services can be set up faster than manufacturing plants. Nigerian financial services companies, especially banks, are already in many African countries, the likes of Zenith, Access and UBA. How about insurance companies? We should now be looking at developing homegrown international African insurance conglomerates. The time is now."
The Commissioner of Insurance, Pension and Provident Funds, Insurance and Pensions Commission, Zimbabwe, Grace Muradzikwa, said traditional insurance companies must adapt to emerging realities in developing insurance products and selling them if they must remain in business.
She opined that insurance innovation was critical at this time because just 3.5 per cent of the African population was insured and that Africa was lagging behind other emerging markets.
---
---