Nigeria Joins Global Coffee Organisation
23 October 2020 / News / 341 / Emerging Africa
---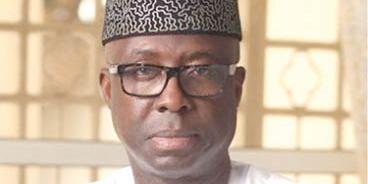 The Federal Executive Council (FEC) has ratified Nigeria's membership of the International Coffee Organisation.
The Minister of Industry, Trade and Investment, Adeniyi Adebayo announced this on Wednesday at the end of the 20th virtual FEC meeting presided over by President Muhammadu Buhari
Adebayo said this now gives Nigeria full membership status at the organisation having already signed the agreement since 2008.
He said the ratification would now afford the country the opportunity to benefit more from the organisation and be actively involved in creating coffee policies on coffee trade worldwide.
He added that the ratification would enable Nigeria to have access to finance for coffee farmers so as to boost coffee production in the country.
"My ministry presented the memo on the need for us to ratify our membership of the International Coffee Organisation.
"We signed the International Coffee Agreement in the year 2008 and up till now, Nigeria has not ratified this agreement and the result of not having ratified is that we've only had an observer status in the organisation and unfortunately, there are a lot of things that come with full the membership that we've been missing out from.
"However, now that Council has approved the ratification, some of the benefits that will come to the country will include the allocation of coffee development projects, access to consultative fora on the coffee sector finance, our farmers will have access to where they can raise funds to increase their farm yields." The minister said this will avail Nigeria access to fora where countries can discuss key issues and difficulties relating to international coffee trade and development, among others.
---
source: dailytrust.com.ng
---