Nigeria:How Survival Fund Can Sustain MSMEs, Save 1.8m Jobs
23 October 2020 / News / 392 / Emerging Africa
---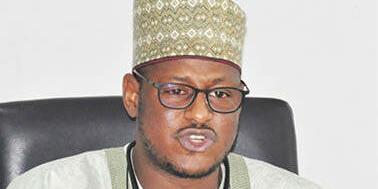 Recently, the federal government flagged off the National Survival Fund and the Guaranteed Off-take Stimulus Schemes under the Nigeria Economic Sustainability Plan (NESP).
They were to cushion the effects of the COVID-19 pandemic on Micro, Small and Medium-scale Enterprises (MSMEs), especially the vulnerable ones.
The Minister of State, Ministry of Industry, Trade and Investment, Amb. Mariam Yalwaji Katagum, at a briefing, said statistics from the Small and Medium Enterprises Agency of Nigeria (SMEDAN) and the National Bureau of Statistics (NBS) has shown that, over 95 percent of the 41 million MSMEs are micro businesses
Consequently the nation cannot afford to neglect this huge segment of our economic landscape that contributes a very high percentage to employment and the GDP," she said.
The Director-General of SMEDAN, Dr Umaru Dikko Radda, in an interview explained that the Survival Fund is a conditional grant to support vulnerable businesses in meeting their payroll obligations and safeguard jobs in MSMEs from the shock of the COVID-19 pandemic.
"The scheme is estimated to save at least not less than 1.3 million jobs across the country, while targeting an average of 35,000 individuals per state.
"In the Payroll support scheme, the government will support 500,000 vulnerable MSMEs in meeting payroll obligations of between N30, 000 and N50, 000 per employee over three months.
"The formalisation support scheme will provide free CAC Business Name Registration for 250,000 new businesses.
"The Artisan/Transport Support Scheme will provide 333,000 artisans and transport business operators with 30,000 operations grants to reduce the effect of the income loss", Radda explained.
Mrs Raphael Okaroh, the proprietor of Cradle to Castle Academy, Kubwa, in Abuja, who has not been able to pay her staff salary since the end of March when the COVID-19 broke out in Nigeria, said she is elated by the Survival Fund scheme.
"I think the school owners are the worst hit in this COVID-19 crisis. So, when I heard that the government had come up with the Micro, Small, and Medium Enterprises (MSMEs) Survival Fund, I was elated. I just finished filling the first phase of the form Online."
The Project Delivery Office Coordinator, Mr Tola Johnson, said over 174,574 MSME operators have registered for the scheme with Kano, Kaduna, and Lagos recording the highest applicants within the first 24 hours of the registration.
A senior economist with SPM Professionals, Mr Paul Alaje, said the release of the Survival Fund will help small businesses to stabilise in this moment of crisis.
"I am sincerely confident that it will have a positive impact on the economy."
President of the National Association of Small and Medium Enterprises of Nigeria (NASME), Prince Degun Agboade, said the Survival Fund is a good thing that is happening if the government will release the funds.
"We welcome it and we have a representative in the committee at the national level. We know it will help MSMEs. The process is okay but the concern is, will the N75 billion be released? If it is released, then the products they want to use it for like the Payroll Support and the Guaranteed Off-take is good."
---
source: dailytrust.com.ng
---