Nigeria:'How My Multimillion-Naira Business Started With Zero Capital'
25 August 2020 / News / 120 / ABI 1
---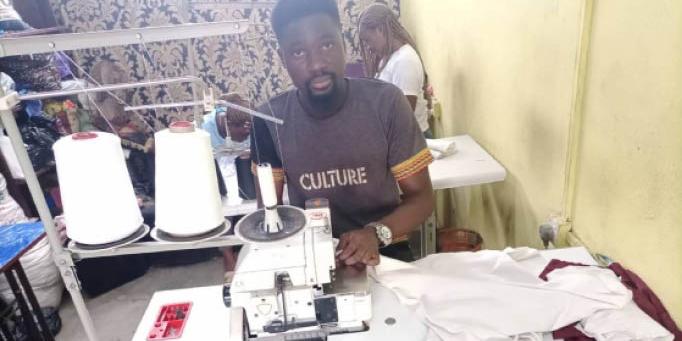 Oluwasanmi Daniel Idejunola was driven by his determination not to die of starvation when he lost his father in 2000. The drive pushed him to engage in menial jobs, including hawking popcorn at the Gbagi Market in Ibadan, and he did not stop until he founded Dash Myriad Concept (DMC), exporting products to America, Europe and Asia.
"After I lost my father in the year 2000, everything fell apart. My mother, siblings and I had to survive because for three days at a stretch, there would be no food at home to eat," he said.
He said that while hawking popcorn, he also uses a phone for commercial purposes, chanting; "Make your calls," charging people that used his phone N10 per minute.
He said growing up was not as easy as it was with some people because he had to "grow up quickly before growing old." He was educated at a great cost as he had to trek for about six kilometres to schools for his primary and secondary education while at the university he had to devise multiple streams of income to survive.
"I went to the University of Ado Ekiti, now Ekiti State University. While we struggle to raise my school fees, I had to cater to my survival. So, I started by painting hostel rooms with unique designs; students got impressed and kept contracting me. Little did I know that that would be how my business would start. When students wanted to sell phones worth N5, 000, I would negotiate for a lesser price of about N3, 000 and still sell it for N5, 000. I will then pay the agreed amount and survive on the profit," he said while explaining one of his survival strategies.
As his fame in the buying and selling business increased, he made profits from which he got a guitar. He participated in shows most evenings and earned more money. He said with the proceeds from the shows, he was able to meet some of his needs and also concentrated on his studies without having to worry about fees and other payments.
But that was not his only source of income. "I noticed that subgroups and final year classes in the university customize polo shirts and jackets. I was part of more than three subgroups in the university so I offered my bid at a cheaper cost and better quality. When other groups saw my products, they loved it and I began to get more recommendations. When I got to the final year, my course mates trusted me to deliver for my class and I did."
At the time he was ready to leave school having graduated with a degree in Philosophy, he was worried that his sources of income will end, thereby returning to 'the three days without food situation.' But with the National Youth Service Corps (NYSC), there was a soft landing with the monthly allowance from the Federal Government but he said, "I knew I needed something better than that because NYSC was only for one year," so, he enrolled at a fashion school while serving his nation.
"While serving, I saved my allowances in bits. After my service year, I paid for a shop. My mother was a seamstress, so she gave me the two old sewing machines she bought in the 80s. I never knew that fortune awaited me," he said adding that he never relented in his quest to be successful despite having the machines.
"I engaged in almost everything legitimate to survive." It influenced his decision to have a business name which reflects all that he does. "I tried to find a name that would encompass all the products and services I offer. Because I don't want to stop any of the means of my multiple streams of income, I came up with the name Dash Myriad Concept."
Oluwasanmi said he has five employees, five apprentices and 10 youth corps members on his payroll and has his customers from several parts of the world.
"The journey from zero capital to a multi-millionaire business wasn't all rosy," he said, adding that he considered getting a job at some point, "because incomes were not forthcoming. We have had rejected jobs but we didn't stop there, we made sure we did a re-work. Although we incurred more cost, we still ensured that we arrived at our customers satisfaction."
He urged entrepreneurs not to be discouraged by the number of people in the same business they are into "but your ability to satisfy your customer brings them back. Quality, customer satisfaction and relationship are our top-notch secret. We try to make our clients feel at home and have the ambiance of a family."
He said youths should have a vision with smart goals that are "specific, measurable, achievable, realistic, and time-bound. "I go to the drawing board to check my progress and I think others in business should do the same, it is called 're-vision'."
---
source: dailytrust.com.ng
---