Nigeria:How I Started Candy Business With N1,500 – Rabiu
08 September 2020 / News / 93 / ABI 1
---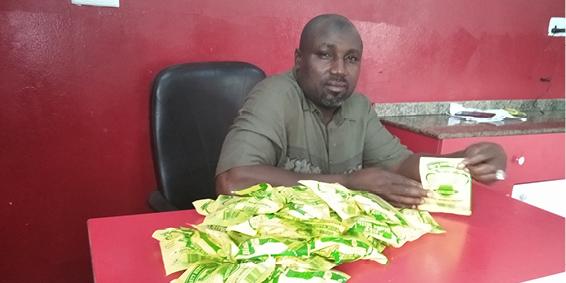 Amarket survey was all it took for Murtala Rabiu, a resident of Kaduna metropolis, to venture into production of local milk candy, popularly referred to as 'Tuwon madara' in Hausa, a milk candy made from the mixture of powdered milk, sugar and water.
Rabiu said he has turned this business into a million naira business within the span of three years.
About three years ago, Rabiu approached his wife with a business idea, which would require her to produce milk candy; very much popular in northern Nigeria and to supply petty traders.
He had noticed a vacuum in the production of the candy in his community and together with his wife, they began the production and supply of packaged milk candy they named 'Aunty Binta Milk.'
"I spoke with my wife about making the candy and she agreed so I introduced her to the shop owners."
With a capital of N1,500, Rabiu said the first tuwon madara was made and the business grew as demand from shop owners surged.
"The big break came during one particular Sallah festival when we thought of buying a bag of milk and with the profit, we began large-scale production.
"During that Sallah festival, my wife agreed to produce the candy from a bag of milk and so we got two additional persons to join her and they joined the team.
"She did the mixing while they did the cutting and the entire product was sold.
"From there, we began to devise means of proper packaging."
From packaging in nylon, Rabiu said they soon customized the packaging into a standard one bearing the product's name and other information.
"At this point, the process of production became mechanised as we bought a miller, sealing machine and a mixer to fast-track production.
"We began to produce an average of four bags daily, making a profit of between N5,000 to N10,000 on each bag."
The delicacy is now supplied to supermarkets across Kaduna as well as supplied to neighbouring states like Katsina and Zamfara.
When asked about the secret of his success, Rabiu said: "business is a game of luck, however, preparation, packaging, marketing and quality matters.
"For me, I insisted on maintaining the quality of the product."
He also said packaging is among the attractive points of the business, and urged business owners to consider that as well as products' quality.
Recently, sales have plummeted due to the impact on COVID-19, which he said was largely as a result of the lockdown imposed by the various governments to contain the virus.
---
source: dailytrust.com.ng
---