Nigeria : Five agribusiness investment opportunities available in Oyo State now
22 March 2022 / News / 211 / Fares RAHAHLIA
---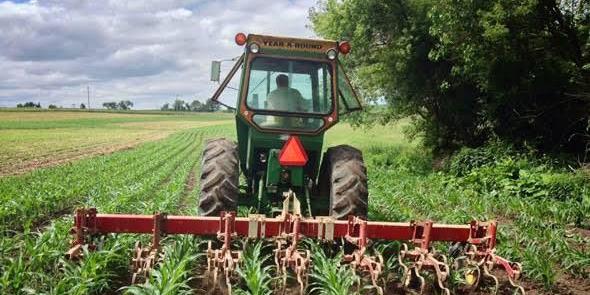 Investors are always on the lookout for new opportunities. Oyo State offers such investors a haven for agribusiness investment. With over 60% of Oyo State's 28,500 square kilometres of land suitable for agriculture, an average daily temperature of 25 °C and 35 °C, and a largely untapped human resource capital, Oyo State is a gold mine for intending agribusiness investors.
In addition, agribusiness in Oyo State is not just about farming. As the Director-General of the Oyo State Agribusiness Development Agency (OYSADA), Dr Debo Akande, rightly stated, "Agriculture is no longer just about putting seeds in the ground and watching them grow, there is a whole value chain and various enterprises to pursue".
Here are five agribusiness investment opportunities that are guaranteed to bring maximum returns in Oyo State now.
Cash Crops – Sorghum
Breweries in Nigeria have long hosted their factories in Oyo State. One reason for this is the proximity of Oyo State to Northern Nigeria where they source the sorghum used in the production of alcoholic beverages. However, thanks to the work by groups like Eliel Consult, Oyo State's soil has been shown to be the most viable for growing sorghum in southwest Nigeria.
This unique low maintenance cereal is ready to harvest in three and a half months. It requires little fertiliser, weeding and water to grow. With the major off-takers already situated in Oyo State and southwest Nigeria, sorghum has immense economic value and is a great area of investment.
Equipment Leasing
With more individuals engaging in large scale farming in Oyo State, it becomes very inefficient to use traditional farming methods for land clearing and other farm activities. The mechanisation of farming activities is a must.
Also, with the government choosing not to directly invest in buying equipment or leasing to farmers, an opportunity exists for the private sector to provide these services. Additionally, the present administration is turning three farm estates into Agribusiness Industrial Hubs and a major feature of these hubs is a provision for private sector participants who want to go into equipment leasing.
Manufacture of Greenhouses/Greenhouse Farming
Greenhouse farming is a budding business opportunity in Oyo State agriculture. With greenhouses, farmers can plant essential fruits, herbs and vegetables all year round without having to worry about seasonal changes that affect their production.
Greenhouses are also great for growing crops that do not usually survive in our natural climate. The production of essential foods consumed all year round like tomatoes, jute mallow, fluted pumpkin, carrots, bell peppers, habanero peppers, bitter leaf and waterleaf, scent leaf and rosemary in greenhouses have immense economic value making it a profitable investment opportunity in Oyo State.
And with younger farmers now preferring greenhouse farming, an opportunity opens for the production of low-cost greenhouses for purchase. Interestingly, Farm Konnect Agricultural Cooperative in Oyo State is already offering people an opportunity to own or co-own greenhouses.
Irrigation Facilities

Oyo State has both dry and wet seasons, with each season running for about half a year each. This means that farmers mostly have just about 6 months to plant their crops if they are relying on nature for rainfall. Certainly, there will be more productivity if dry season farming is encouraged and embraced.
However, the cost of irrigation equipment is high, putting it out of the reach of most smallholder farmers. Therefore, this presents an opportunity for the provision of irrigation facilities by the private sector. With thousands of smallholder farmers in Oyo State, there is no dearth in a ready market for this facility.
Agricultural Consultancy and Extension Services
Many people are investing in agriculture without the requisite knowledge for 21st-Century farming. The agriculture space has become more of a learn-as-you-go enterprise for such investors. Dedicated extension services will therefore bring about much needed relief lest their businesses collapse.
Just recently, Oyo State trained over 3,000 young persons in agribusiness. These young farmers will require continued support in their chosen enterprises. This provides an opportunity to provide consultancy services for those who choose to take agribusiness seriously.
Indeed, Governor Seyi Makinde was right when he said, "Oyo State is open for business". The authorities have been walking the talk and providing an enabling environment for the private sector to thrive as well as guidance for investors through OYSADA, the agency in charge of agribusiness in Oyo State. Why not visit Oyo State and take advantage of these investment opportunities?
Mr Olufemi Joseph Ilori is the Director, Technical Services of the Oyo State Agribusiness Development Agency.

---
---