Nigeria:FG To Aid Businesses Survive COVID-19
06 November 2020 / News / 176 / Emerging Africa
---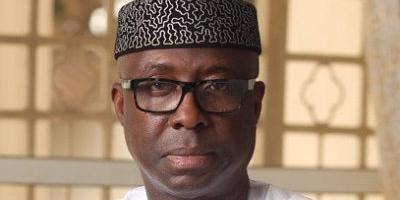 The Minister of Industry, Trade and Investment, Otunba Adeniyi Adebayo, has said the Federal Government through its industrial plan in the post-COVID-19 era is focused on the sustainability of existing businesses.
Speaking at the virtual annual conference of the Institute of Directors (IOD), Adebayo said the pandemic has catalysed strategies towards ensuring the survival of existing business and attracting more foreign investments.
The minister who was represented by his Technical Adviser on Investment, Mr Kamal Bakrin, said: "It is important to note that the pandemic has necessitated an increase of the government's focus towards ensuring the sustainability of our existing businesses, specifically in the areas of access to financing, access to markets, tax relief, and an overall improvement in the ease of doing business."
The Minister said FG's industrialisation strategy is inclusive and recognises the important role that Micro, Small, and Medium Enterprises (MSMEs) play in sustainable economic growth.
"I must say that the timing of this event is auspicious for the nation and its various economic segments. The advent of the global public health pandemic has seen many businesses and government institutions, both local and foreign, struggle for survival, as boards and management teams develop and execute various strategies to ensure their organisations stay afloat," he said.
---
source: dailytrust.com.ng
---