Nigeria : EXCLUSIVE: CSOs identify drafting errors in Electoral Bill
29 December 2021 / News / 137 / Hanae
---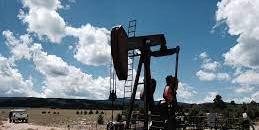 President Muhammadu Buhari had declined assent to the bill on 21 December, citing insecurity and high cost of conducting direct primaries as reasons.
There are at least 10 drafting errors contained in the Electoral Act Amendment Bill recently rejected by President Muhammadu Buhari.
These inaccuracies range from grammatical errors to cross-referencing gaps.
The errors were identified by a coalition of eight civic groups comprising the Premium Times Centre for Investigative Journalism (PTCIJ), Yiaga Africa, International Press Centre (IPC) and Centre for Citizens with Disability (CCD).
Others are the Albino Foundation, CLEEN Foundation, Institute for Media and Society (IMS) and Nigerian Women Trust Fund (NWTF).
Their discoveries were contained in a memo dated 29 December and addressed to the Senate President and the Speaker of the House of Representatives, notifying them of the errors.
Also copied are the Clerk to the National Assembly, the chairmen of the Senate and House Committees on INEC and the Director of Legal Services, National Assembly.
There are indications that the CSOs are yet to dispatch the memo to the addressees.
Mr Buhari had declined assent to the bill on December 21.
In a letter to both chambers of the National Assembly, he cited insecurity and high cost of conducting direct primaries as his reasons for declining assent to the legislation.
He also said it would infringe on the rights of Nigerians to participate in governance and democracy.
The president added that the bill will also stifle smaller parties without the enormous resources required to mobilise all party members for the primaries and it will pose huge security challenges as the security agencies will also be overstretched.
Although about 73 senators had indicated interest to override the president's veto of the bill, the Senate resolved to consult with the House of Representatives before making a decision.
Drafting errors
In the memo obtained by PREMIUM TIMES, a few errors were identified from different clauses of the bill.
The groups also made recommendations as to how corrections can be effected.
One of the identified clauses with an error is Section 50(2) which deals with conduct of poll by open secret ballot.
This section states that "Subject to Section 63 of this Act, voting at an election and transmission of results under this Act shall be in accordance with the procedure determined by the Commission."
---
source: premiumtimesng.com
---