Nigeria:Cassava Farmers Get New Herbicides
07 September 2021 / News / 153 / Fares RAHAHLIA
---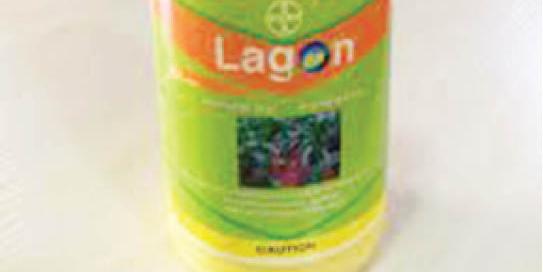 Cassava farmers now have new herbicides to tackle weeds that compete for water, nutrients and space and depress yield by 40 to 90 per cent.
Developed by Bayer, the new herbicide, known as Lagon, has been tested on demonstration farms across Nigeria and Tanzania
The launch of Lagon aims to provide a big relief to farmers. These are exciting times for cassava farmer. They need not to worry about weeds anymore," Temitope Banjo, the country sales manager of Bayer in Nigeria said.
Weeds have remained a major challenger to increased cassava production in Nigeria and Africa in general, with women spending about 500 hours annually to keep a hectare of cassava weed-free, using hoes. The manual method of weed control compromises the health of resource-constrained farmers, and in some cases, children are pulled out of school to support weeding.
To tackle the menace of weeds, the International Institute of Tropical Agriculture (IITA) managed the Cassava Weed Management Project, and in the last eight years, screened more than 40 pre-emergence herbicides, both on-station and on-farm. The trials, and subsequently, demonstrations, were conducted in Abia, Benue, Ogun and Oyo states in Nigeria, and in Tanzania.
Across the four states, which represent the key agro-ecological zones that predominantly grow cassava in Nigeria, yield from Lagon-treated fields were more than double the national average and were above 20 tons per hectare.
Research findings show that cassava plants treated with Lagon were more vigorous, compared to those on fields where the product was not used.
Mrs Ngufan Chichi said the use of Lagon on farmers' fields was doing 'wonders' and helping farmers to increase their yields and profits.
Mrs Chichi, who is a cassava commercial seed producer, said the use of Lagon had helped her group to increase the size of their farms in Benue.
---
---