Nigeria;Borno Plastic Coy To Expand Sales To Chad, Cameroon – GM
09 September 2020 / News / 101 / ABI 1
---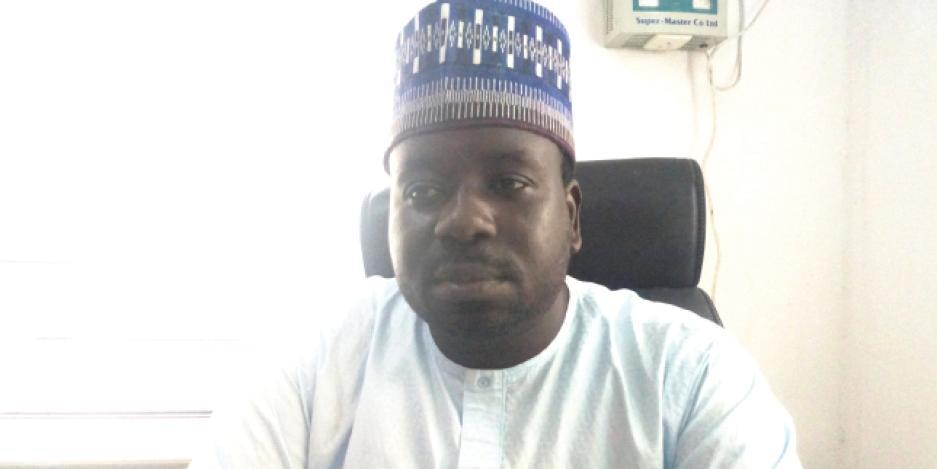 Borno Plastic Company (BOPLAS) is promoting industrialization in the state. In this interview, the General Manager, Engineer Abatcha Ali Jarawa, foresees great prospects for the industry in Nigeria and in neighbouring countries.
What is the range of products and production capacity?
The company has been in existence since 2001 when it was incorporated and placed under the Ministry of Commerce, Industry and Tourism. Initially, the factory was producing plastic items like parkers, cups, kettles and gallons. Later a new department was created where woven sacks are made.
However, with the establishment of Borno State Industrial Hub, popularly known as Engineer Ibrahim Ali Industrial Park at Jimtilo, a new annex of BOPLAS A and B was created there. There are three factories and the first one is the Moulding Injection Factory which produces a wide range of products which are interchangeable. We also have a modern PVC factory with seven production lines which can manufacture PVC pipes of different sizes ranging from 20mm to 360mm.
The drip irrigation factory, also located in BOPLAS A has two production lines both for the flat drip tape and round drip tube. The drip is a modern technology of irrigation where water is utilized and controlled to grow plants. The drip irrigation system is widely used in sub-Saharan Africa.
There is high demand for plastic items nowadays. Do you think you can meet these needs?
Presently, we are the only manufacturers of PVC pipes in the North East. The other factory is in Kano State. But we have another competitor, an Indian company in Ivory Coast. The demand is actually very high because people from Bangui in Central Africa come to buy PVC pipes from here. We have been receiving orders from different places; someone called for inquiries from Katsina State yesterday and others from Kaduna and Jigawa states. People are interested in our products because of the short adverts we place on social media.
This is a public company, how does it help the revenue base of the state?
This is a great opportunity for Borno State because of the high demand for PVC pipes from the private sector and apart from that, all the governments of the northeastern states and indeed some neighbouring countries are into housing and irrigation projects which we can tap into and make our supplies available.
We have a huge capacity as a company because we manufacture up 12 kilometres of pipes per day of different sizes. This is at the minimum operation of eight hours and at two shifts. We can make almost 20 kilometres per day. We have sophisticated equipment that can produce two pipes at a time while some machines for bigger pipes are single-headed.
It is going to improve the revenue of the state because by mobilizing seven plastic factories, more profit will be generated and at the moment that is classified information. We have made a serious analysis of market simulation, competition and profit.
How do you contribute to the job market in the plastics value chain? 
The machines have created a lot of jobs, both direct and indirect, but at the moment we are working with 200 employees within the factory. In the plastic value chain, there are so many employees in logistic service of transportation, storekeeping, product orientation, marketing and a lot of others in the manufacturing space, which are the drip and woven sack factories at BOPLAS B at Jimtilo where we manufacture sacks from polypropylene.
We have a HDPE fishnet making machine and use state-of-the-art technology in printing woven sack labels. One thing with the woven sack business is that without a printer, you will lose most of your customers who want to brand their products. We use two technologies in making labels – modern rotogravure and the rotoflex.
We also have machines for lamination. For example, maize flour sacks are usually laminated to avoid moisture during storage. We use Purdue Improved Crop Storage Technology (PICS) from Purdue University in which woven sack is incorporated with additional transparent polythene leather just like the ones in sugar bags.
There are tonnes of plastic wastes, do you recycle used plastics?
Yes. If you buy a plastic desk from our factory and it gets broken, you can bring it back for recycling and we give you a new one. But we shall charge you the cost of manufacturing only because you already have the raw material. The demand for plastic desks and chairs is very high and our minimum order is 1,120 and that is due to our marketing strategy. Again, it is an avenue to create employment for people who will come for dealerships.
We have a plan to set up retail stores in N'djamena (Chad), Central African Republic and Cameroon as well as Maiduguri, Sokoto, Kano and other states in Nigeria to sell in small quantities at the range of price for the dealers just to ensure that the dealers do not increase the price.
The impression you gave is that you have surmounted all challenges, is that the case?
We have challenges like all other companies one of which is that we have trained many employees including reserve staff in case of replacement. We will not allow the absence of any worker to create a problem for us and so, we have two additional trained staff to handle the job of every worker. And you cannot keep the reserve staff without paying them.
The security challenge in the state is also affecting us and that is why we could not work for 24 hours.
---
source: dailytrust.com.ng
---