Nigeria:Aba automated shoe factory to begin production Sept 2020
03 August 2020 / News / 249 / ABI 1
---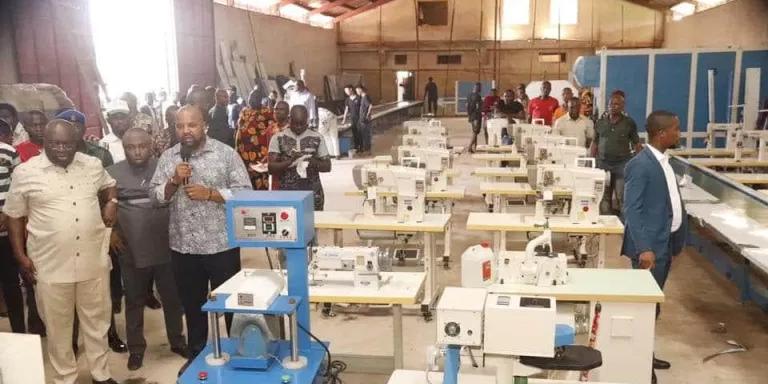 Technical partner of the Factory, Mr Osaro Ekonweren, who disclosed this after the inauguration of the Board of the company by Gov.Okezie Ikpeazu, in Umuahia, described the Aba Automated Shoe Factory as currently having the most updated shoe producing machines in the country.
In his words, "We were amazed and impressed by what we saw on ground. Our group has been into shoe production in Nigeria for over a decade now and I must confess that the machines we saw there when we went on inspection cannot be found anywhere in the country. We use machines in our own company but what we have is nowhere near what is at the Aba Shoe Factory."
Ekonweren further explained that the factory has an installed capacity for the production of 5,000 pairs of shoes daily which translates to about 2 million pairs of shoes annually.
---
---