NIGERIA:4 Issues The New Minister Of Agriculture Should Pay Attention To
22 September 2021 / News / 92 / Fares RAHAHLIA
---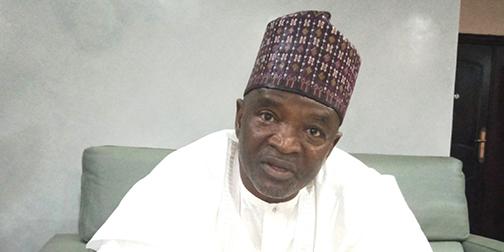 As the new Minister of Agriculture and Rural Development Mohammad Mahmood Abubakar takes over from former minister Mohammed Sabo Nanono this week, here are four issues I feel he must pay attention to in order to succeed.
DATA
To make informed decisions, the minister must embrace agricultural data. The fact is, better data leads to better decisions by governments, donors and farmers which ultimately leads to better life for Nigerians. But we have almost deliberately cultivated an air of resentment for agricultural data and decisions based on it. The minister necessarily needs data to know how much is produced or even lost in the country. He needs to know the farmers, and other key players of every agricultural value chain, especially the farmers.
In a data-intensive world and with the proliferation of information, digital technologies can be used to effectively bridge gaps and link the farmers to not only markets but also knowledge bases. Smallholder farmers in Nigeria and across Africa are already using mobile phones to communicate and even conduct financial transactions. Therefore, it is not farfetched to think of generating a simple two-way means of digital communication to reach and at the same time hear from smallholder farmers.
Only with such a data-driven outlook can the Ministry of Agriculture and Rural Development truly develop and implement policies effectively and thereby develop the Nigerian agricultural sector.
MARKET-DRIVEN SYSTEMS
One of the core challenges and a big part of the solution to transforming Nigeria's and indeed most of African agriculture, is access to finance. The agriculture sector is still considered largely too high-risk for commercial lenders, meaning that farmers are unable to access finance for inputs or to manage cash flow, and as a result, often sell to the nearest available buyer. Many solutions have been sought to address the need for transformation in the agriculture sector, either through piecemeal approaches to specific issues, or through far-reaching, sector-wide programs. Public-private partnerships and multi-stakeholder platforms have received rightful attention as key to the development meaningful solutions. Many of the varied approaches that have been explored in recent years have focused on increasing productivity and supply.
While this is of course a key piece of the puzzle, the minister must realize that what is needed is systemic change, with a focus on demand before supply. Initiatives like the Presidential Fertilizer Initiative should have been more demand-based rather than heavily focusing on supply. All other programs and interventions too must take a market driven, demand-based approach. The Federal Ministry of Agriculture and Rural Development must cease to be a compensation arm of the government for rewarding patronage or loyalty and aspire to support open markets where demand dictates investments and not otherwise.
AGRICULTURAL INSURANCE
Whereas the Covid-19 pandemic is completely unprecedented for Nigeria, we were quite aware that we will record high rates of flooding in 2020 not only in Yobe or Jigawa but about 26 other states in Nigeria. Today, scores have lost their lives, with many missing or displaced and the true impacts of this year's catastrophic floods may never be completely known. No thanks to our abysmal culture of data collection and utilization which is not restricted to the agricultural sector. However, for a country that claims special attention to agriculture, this neglect is reckless. Why are our dams harbingers of disaster, instead of the adequate means of livelihoods they should be? Why are we unable to track, understand and employ measures against the persistently recurring floods caused by the overflows of our two main rivers for decades? What is the true cost of only 'cushioning the effects' of these disasters? Why do smallholder farmers with nothing more but their season's harvest have to repeatedly lose everything? What are the indirect impacts caused by this seemingly inevitable displacement, loss and utter bereavement for our most vulnerable populations? These questions are not only unanswered, but never asked in the first place.
It will be indeed too much to ask if I were to demand that the minister answers all these questions at once. But it is not too much to ask him to pay a special attention to agricultural insurance in Nigeria.
CERTFIED SEEDS
All over the country, there is relatively weak demand for improved seeds due to poor seed culture among the farmers. Poor seed culture is also informed by a number of factors like the availability of cheap low-grade variety and inability of farmers to afford complimentary inputs. The Nigerian agricultural sector's combined demand volume for all certified seeds is estimated to be around 20 million KG or 20,000 metric tons per annum. About 50 per cent of the entire demand is maize seeds, another 30 per cent rice and all other seeds including vegetables makes up the outstanding 20 per cent. This estimate potential of the seed market is based on actual cultivated land and active farmers that used certified seeds, but if the uncultivated land and non-certified seeds users are considered, the potential can be in the upwards 100,000mt per annum. The current certified seeds demand is estimated to be worth about N4bn per annum with an upside potential of up to N40bn per annum.
The demand pattern for seed has seasonal dynamics. Foundation seeds planted and bred in a previous year are treated and processed into certified seed in succeeding year then sold. Sales are quite often done as processing is taking place because farmers mostly only buy when they need to start planting. Usually the most active sales period is between April and late June which is usually the early part of the wet planting season for maize and rice. However, vegetable seeds sales are mostly in August or September. Beyond the wet season, many farmers also engage in dry season farming. It can be said that about 70 per cent of the seeds used by farmers during the dry season farming are just taken out of the produce of what was cultivated during the wet season. Only about 30 per cent of the seeds used during the dry season are certified seeds from seed companies.
It is essential for the minister to eliminate factors negatively affecting the development of a seed supply sector. Whether from a business or policy point of view, linkages in seed supply systems must be considered when defining appropriate seed strategies from the market to the socio-economic circumstances of the farmers. With the recent Plant Variety Protection Bill signed into law, there is ground for the new minister to pioneer great developments in the seed subsector.
---
---