National cereal production will be better than last year's
13 August 2017 / News / 808 / Emerging Africa
---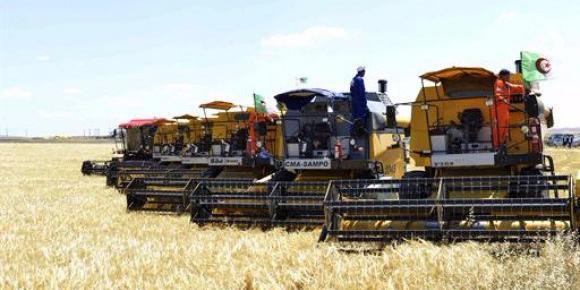 National cereals production will be "better" this year than last year, the Head of regulation and development of agricultural production told Constantine Ministry of Agriculture, Rural Development and of Fisheries, Cherif Omari, APS reported.
"The stress felt in provinces in the east of the country, in terms of cereal production has been appeased by the high productivity recorded in the central and western regions of the country," the same official told APS, indicating a volume of production to exceed 35 million quintals of cereals, for all combined varieties, under the current harvest-threshing campaign which will have to end in a few days.
The same official, recalling that the eastern region of the country distinguished itself during the previous agricultural season by a "significant" cereal production, stressed that the climatic conditions, in particular the low rainfall in several provinces of the East have greatly affected cereal production this year.
Welcoming the efforts of producers and farmers to improve agricultural production, the Director of Agricultural Production Regulation and Development stressed the importance of the technical supervision provided by the State in this area.
In this regard, he recalled the means used for the development of fallow land, the strengthening of irrigation systems and the supply of various essential materials and equipment for farming.
---
---